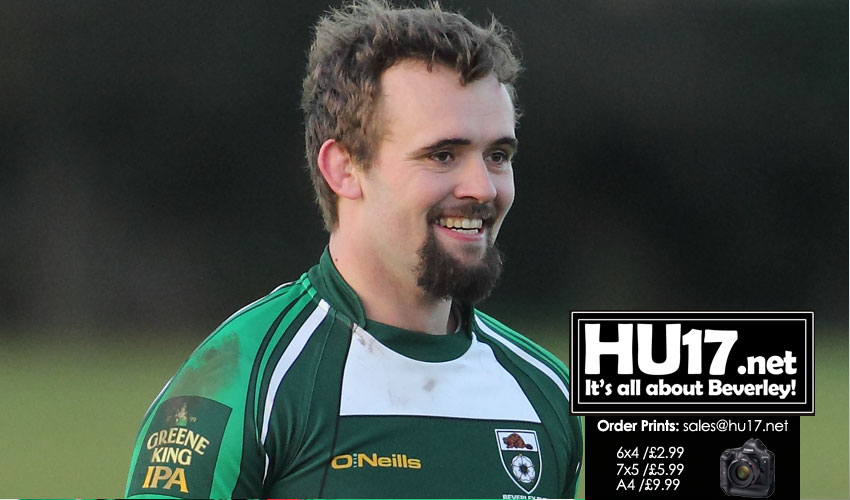 Beverley RUFC Manage Will Turnball says there fixture against Wheatley Hills will be a massive fixture for the club as they reach the half way point of the campaign.
Beverley return to Beaver Park having spent the last two weeks on the road, winning one and losing one of those matches though are still hopeful of promotion.
Speaking ahead of Saturday's game to Hu17.net, Turnbull said;
"This is another massive game this week. It is the final game then we have played everyone else in the league once."
"We have played all the big teams away from home and they have to come to Beaver Park."
"As we reach the mid way point of the season we are still in the mix at the top. It is massively tight this year."
"We had a great win Saturday, as we only took 17 lads, we had at least 14 unavailable which is a testament to how strong we are when we have everyone available."
"Selection will be very difficult this week. Saturday will be hugely difficult match, but one will all be up for."
"Wheatley Hills are fighting for their lives and will be looking to pick up something this weekend."
"It's going to take a mature performance to ensure that they don't get anything and we take a maximum five points."
Wheatley Hills arrive at Beaver Park with just one win all season which came back in October against fellow struggler's North Ribblesdale.
Not only have Wheatley Hills managed just one win they have the second worst defensive record in the Yorkshire Division One, conceding an average of 35 points per match.
Wheatley Hills scoring stats are not great reading with the South Yorkshire side managing just 18 points per match on average, some distance behind the Beavers.
Beverley will have an opportunity to pressure on the sides above them as first and second in the table, York and Heath, go head to head this weekend.