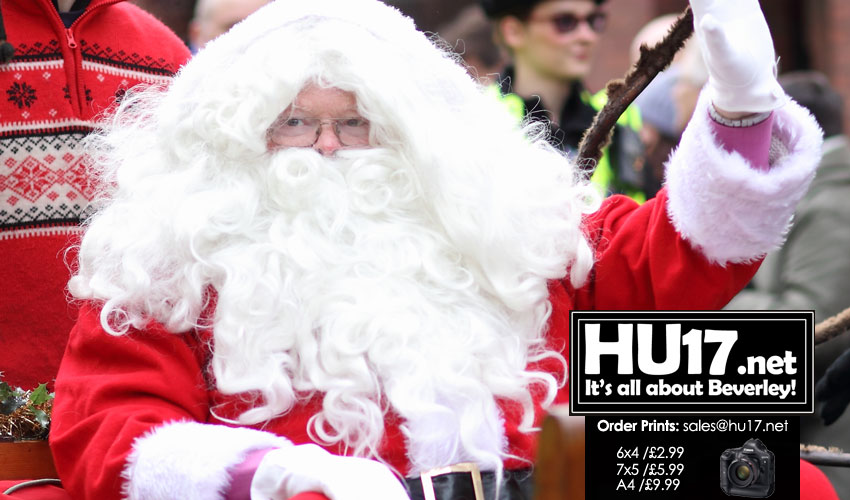 Beverley will be a hive of activity this weekend as one of the key signature events, Beverley Festival of Christmas takes place with the promise of festive fun for all.
With tens of thousands of people expected to attend, the Beverley Festival of Christmas will feature a Victorian market, festive parade and host of live entertainment.
Taking place on Sunday 10 December from 10AM to 4PM the family friendly event will see activities and stalls not only in the town centre but also at the retail park, Flemingate.
Live entertainment on the day will be provided by a number of groups including the Beverley Church Lads and Girls Brigade, Beverley Garland Dancers and the Beverley Brass Band.
The market will officially open following the parade which features Father Christmas being pulled from Wednesday Market through the town to Saturday Market by his reindeer.
Organisers are urging people to 'get their pictures quickly' of the main man before he and the reindeer head back to Lapland to get ready for the big day. However if you miss him you can catch him at Flemingate in his Grotto.
Throughout the town there will be a number of other activities taking place in the key landmarks as they open their doors to welcome the public in.
Beverley Minster will be hosting their annual Christmas Tree Festival, St Mary's Church will be hosting family activities and special tours, while Toll Gavel United Church the Treasure House and the Beverley Guild Hall will all be open to the public.
Following on from the success of last year's event the Market will again be stretched out to include North Bar Within where there will also be live music throughout the day by the Westwood Sessions.
Last year The Beverley Festival of Christmas attracted more than 55,000 visitors so any one travelling to the event by car is advised to use the park and ride which is located at Beverley Racecourse that is in operation from 9AM to 4.25PM.