With the autumn marathon season now behind us, the members of Beverley Athletic Club can look forward to winter.
Winter heralds a bumper stocking full of running events, including the challenging local cross country series of races, a sprinkling of road races and the club's infamous round-the-town Santa Run.
Reflecting on what has beena busy period for the club, Bruce Woodford said;
"The club welcomed well over one hundred runners from clubs across Hull, East Yorkshire and Lincolnshire to the annual Beaver Trail Anniversary run on 19 November."
"Various routes of 10 miles, 13 miles and 15 miles were on offer, on a glorious autumn morning. This free event continues to grow with every passing year and the feedback from the morning was overwhelmingly positive, helped in part by Beverley Leisure Centre serving up soup for tired runners and walkers upon their return to base."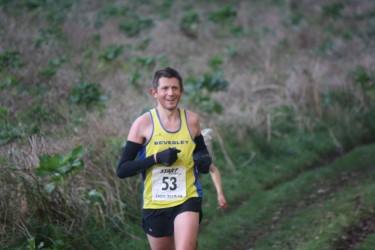 "There was a strong club turnout at the Drewton Woods cross country race, co-hosted by the Beverley AC and City of Hull AC and the second in the East Yorkshire Cross Country League for 2017-18."
"This is a tough 6.6 mile course on challenging terrain and a strong field saw the Beverley men's team finish second and the women in fourth place."
"The ever popular Haltemprice 10k took place on the last Saturday of October, with a strong showing from the club, seeing Lee Phipps finishing fourth overall and age category wins for Pam Atkins, Zoe Dale, Jackie Hardman, Alan Flint and Darren Edge."
"Dianne Coleman, Nicola Riley and Sarah Tock made the short journey across the Humber Bridge to Barton in November for the Dalby Dash, all recording creditable results. Venturing slightly further afield, a very chilly Doncaster 10k saw several Beverley runners."
"Four hardy Beverlonians turned in outstanding performances in the Goathland 'Hardmoors' Marathon, with Steven Walker finishing seventh overall in a wonderful time of 4 hours 9 minutes, over a very challenging course on the North Yorkshire Moors."
"Proof that the branches of Beverley AC spread far and wide and that members undertake all manner testing activities is this month shown by Peter Naylor."
"Peter recently travelled to Greece and ran the entire Spartathlon route, following in the ancient footsteps of Pheidippides, covering between 150 – 170 miles over four days."
"A sterling feat indeed, and carried out completely of Peter's own free will."
Off The Cuff, the new an affordable way to sell your watch from Swap Watch,From Fashion watches,Retro watches,Collectable,luxury and vintage watches,let us help you sell it. Click On Image to start selling.