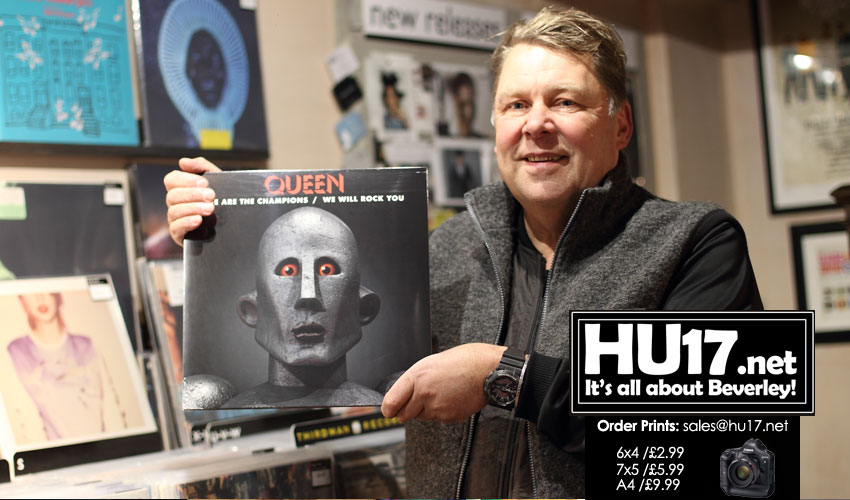 The Music industry will be watching this Black Friday sales very closely with a lot of attention being put on Taylor Swift.
However for independent record stores like Bug Vinyl Records in Beverley Black Friday has an all together different meaning.
For them and other stores the day will see them store a range of Limited Edition US releases.
Neil Harris , owner of the store says response to the limited editions has been overwhelming adding they have had a steady stream of people already passing through their doors to purchase records.
Available exclusively in independent record stores, releases included by Paul McCartney, Rush, Queen, The Doors and Blue Oyster Cult are flying of the shelves.
Queen's offering is a 12-inch single featuring the classics "We Are the Champions" and "We Will Rock You" and celebrates the 40th anniversary of the band's News of the World album.
Neil said we have gone to a great deal of effort to get this stock, but when it is gone it gone!