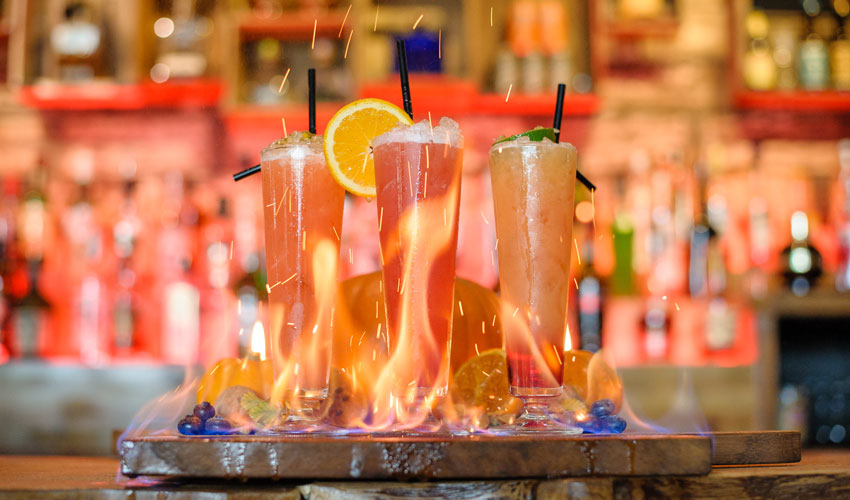 The Potting Shed in Beverley has no tricks but plenty of treats for Halloween – including a chance for little Potters to create and name their own spooky pizza!
The garden-themed bar on Flemingate will be getting dressed up for a full weekend of fiendishly fun events and it's hoping everyone will get into the spirit of the celebrations.
Budding chefs can try their hand at making their own version of the Potting Shed's signature wood-fired pizzas. And not only can they eat it themselves, the winning pizza design will go on the kids' menu as a Halloween special for the week – and they'll get to give it a name too.
Music fans can enjoy a special Halloween version of the bar's regular Shed Stock sessions on Sunday October 29, with the Abbey Road Beatles tribute band starting at 7.30pm.
And all the family are invited to go along and join in the ghostly goings-on with a fancy dress party, also on Sunday. Customers can unleash their inner little devil or scary skeleton and The Potting Shed will be giving away prizes for the best costumes.
There'll also be limited edition spooky cocktails including a Zombies Hunt with rum and Jager, Last Friday for gin lovers and From Dusk Til Dawn, all for the devilish price of £6.66.
Potting Shed general manager Darren Bayley says this Halloween is going to be a thriller.
"Halloween has become one of the biggest weekends for everyone to go out, get dressed up and have a great time," he added.
"We want everyone to get involved, whether they love live music, our pizzas – or they just want an excuse to go a bit over the top with a costume. Adults, kids and zombies are all welcome!"