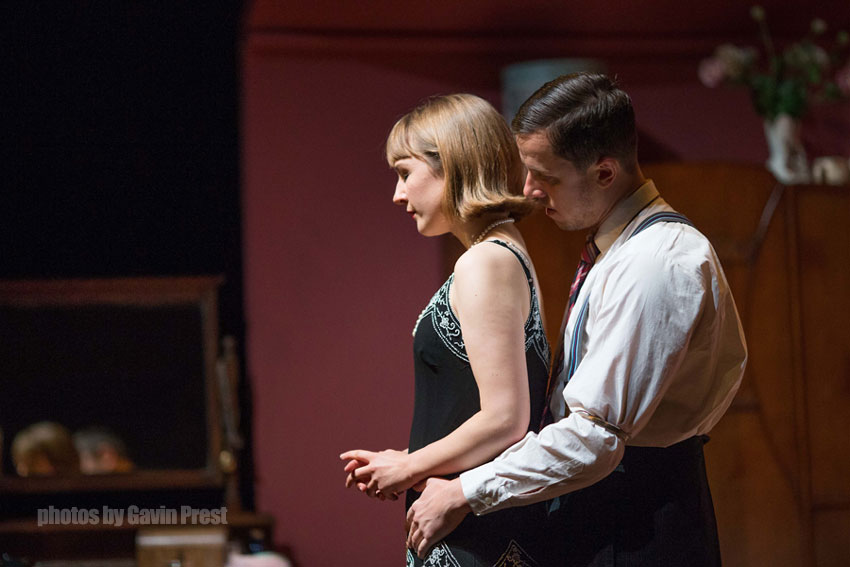 Hull born and raised playwright, Richard Bean, who is celebrated for work such as The Hypocrite and Broadway success One Man Two Guvnors, is delighted at the reception of East Riding Theatre's production of his play Kiss Me.
Due to an imminent knee replacement operation Richard Bean is unable to see the show for himself but has recently sent the cast, local actor Edward Cole with Bettine Mackenzie who recently appeared in Adrian Rawlins production of The Night Season, a card thanking them for their truthful portrayal of his characters.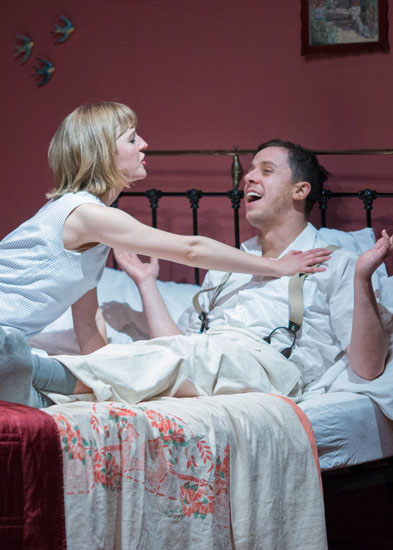 Richard Bean's play is a beautiful and unorthodox love story about two people struggling to escape the guilt and ghosts of the past, set against the shifting world of London post World War 1.
Described by the playwright as a 'forbidden love story' Kiss Me is set in the late 1920s and sees war widow Stephanie desperate to become a mother. With little chance of finding a husband from the few men who survived the war, she instead makes a date with Dennis who has a rather unusual profession.
In a world where everything has been turned upside down by the ravages of war is Dennis really the answer to her dream of having a baby? What follows is a tender, humorous and compelling tale with no kissing allowed!
The play was originally produced by Hampstead Theatre, London, earlier this year and successfully transferred to the West End. ERT own regional premiere has already received critical acclaim, with The Stage noting that the "The chemistry between the two actors is extremely strong" and "Matt Aston's revival makes the audience feel as if it is eavesdropping, in the best possible sense."
Whilst ERT regional premiere of 'Kiss Me' continues its run, the writer currently joins with Clive Coleman to present Young Marx. With previews starting on 18th October, the premiere of Young Marx makes its debut as the first production to take place in Nick Hytner's new London theatre 'The Bridge'.
The timing for ERT couldn't a better way of illustrating the mark this regional theatre is beginning to make at a time when one of its ambassadors showcases his work to the world.
Kiss Me @ East Riding Theatre until the 28th October

Tickets can be booked online at www.eastridingtheatre.co.uk
Or by phone 01482 874050