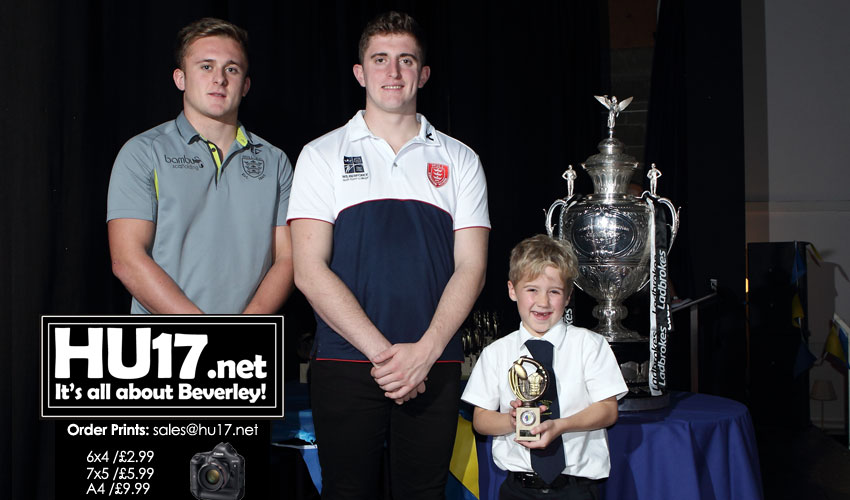 Photos from the Beverley Braves presentation evening that was held at the Beverley Memorial Hall.
Celebrating the development of the youngest members of the club, players were presented with awards from special guests Jetz Litten, Hull FC and Joe Wardill, Hull Kingston Rovers.
For the second consecutive year the event was made all that more special with the Challenge Cup, won by Hull FC, also being displayed on the night.