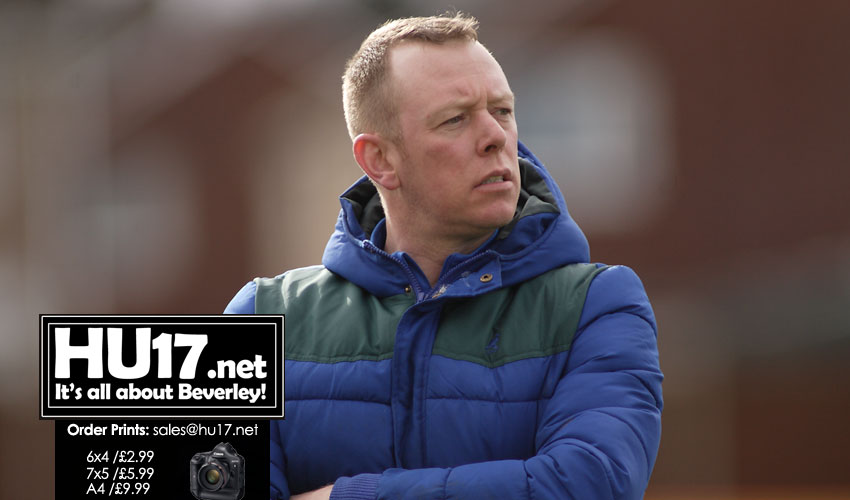 Beverley Town Football Club return to action this weekend as they look to end a losing streak at home to Chalk Lane in the cup.
Town boss Rich Jagger has been busy bringing in new players as he looks to strengthen the side following the departure of Craig Muirhead.
Speaking ahead of the match, Jagger said;
"We face Chalk Lane and will be looking to bounce back after a few bad results. It's a cup game, so we can out and play freely and enjoy the game."
"I expect it to be close, but am confident that if we apply ourselves properly we can get a result at our home ground in Hutton Cranswick."
His activities in the transfer market have seen him secure the services of two very experienced players. Commenting on his signings he said;
"I am pleased to announce two new signings, Kurtis Bedford who enjoyed a brief spell here and former club legend Allan Laud."
Bedford, a defender joins the squad from Barton Town. He has also played for Bridlington town and is said to be delighted to have signed for Town.
Jagger says that 'Kurtis has real quality' and his arrival will 'improve the side and tighten them up at the back.'
Jagger clearly feels his otehr signing will bring something to the squad both on and off the field, he said;
"Although now 36 years old, Laud has a wealth of experience, and this will benefit the lads immensely."
"He won't be available every week due to work and family commitments, but we are sure he can make a positive contribution to the squad."
Looking ahead to the game on Saturday, Jagger is backing his side's ability to get a result against Chalk Lane who currently top the Humber Premier League, he said;
"All we can do is focus on the next match. We are still missing a few, but this game gives a real opportunity to put things right after last weeks poor performance."