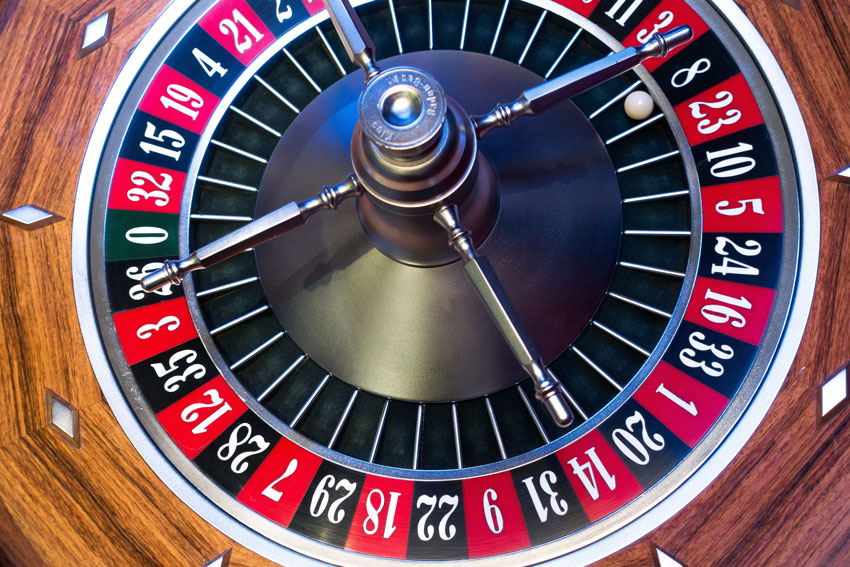 When it comes to casinos, it seems as though the spirit of Las Vegas hasn't really taken off in Beverley.
Fortunately, we do have our world-famous Racecourse, which we wrote about back in September regarding gambling options in Beverley.
Alas, there's not really a lot there for casino fans, especially when races are not taking place. Still, it's always worth looking at the race calendar to see what's coming up in the future – you never know what could be going on over there.
So, what options are there for Beverley natives looking to host or attend a casino night out? Are we to start building our own poker tables and training to be professional croupiers, or are there more options out there?
Travel Further Afield
Of course, if you're willing to leave the Beverley area and go out in Hull there's a bit more choice. Firstly, there's Napoleon's on George Street where most locals gather to play poker, roulette, slots and a variety of other games – though we don't blame anyone who goes there just to try the food. After all, Napoleon's is renowned throughout the city for offering contemporary dining experiences, created by none other than head chef Martin Brant. There's a different menu each and every month, as well as Sunday Lunch and Holiday menus for you to peruse. The casino is open until 6am each morning, which gives you plenty of time to sample the food, play the games and chat at the bar.
Just a short walk across Hull City Centre, you'll also find Grosvenor Casino on Dock Street. This venue has the same opening hours as Napoleon's, as well as a dedicated poker room with weekly tournaments, electronic roulette and Progressive Jackpot games. In the past, this casino has hosted a number of gaming tournaments and holiday-specific celebrations, so we're excited to see what they have planned for Christmas.
Both of these venues are a short distance from Hull train station, and considering a ticket from Beverley to Hull usually costs around £6.80 for a Single or £8.70 Return on the day, it isn't that difficult or costly to reach them at all. If you'd prefer to get a taxi, it'll set you back about £13 either way according to local taxi firm company Ride. This is a little costlier of course, but trains aren't always the most frequent or reliable in these parts, as we're sure you know.
If you are planning on attending these Hull-based casinos, we recommend you do a little practising and preparation beforehand. Not only will you have to organise transport, but you may also want to research games and gather an appropriate outfit together. This is especially true if you've never attended a casino before.
First, get online and research how the games you're expecting to play actually work, as chances are you won't enjoy or remember having the rules explained to you while you're at the casino. Most casino games are exceedingly simple, especially slots, roulette and card games like blackjack so it may be a good idea to start with them. However, if you're a quick learner then poker is definitely the one to try as it is incredibly exciting to play.
Secondly, ensure you have the right attire. While security may get a little more relaxed depending on when you arrive, chances are they won't let anyone in mucky trainers or a baseball cap in. Instead, find something classy, something that airs on the formal or smart side of casual. By ensuring you look presentable, like an individual you would want to attend a casino if you were running one, you ensure there are no problems. Plus, you might even feel more confident and improve your luck.
So, Hull is clearly a viable option for Beverley locals who wish to experience a casino night out. However, there are even more options than you may have initially thought, and you don't even have to leave Beverley for these ones. After all, we're trying to create a Beverley night out for you, aren't we?
Hire a Casino
A post shared by Ace Of Diamonds Fun Casino Ltd (@samantharank_) on
These days, there are businesses and companies for just about everything, and that includes casinos that you can hire complete with games and staff. People and businesses have been known to hire Ace of Diamonds Fun Casino, an events group that specialise in turning venues into casinos. For almost 15 years, Fun Casino has travelled up and down the UK, occasionally stopping in Beverley whenever they are needed. Whether it's corporate casino hire, a casino party, a wedding, a fundraising event or even a DIY budget casino night, Fun Casino are sure to help you throw a real banger.
Each and every party they host is tailored to suit their customers, and with themed props, photo booths and table centres on hand they can instantly turn anywhere into a true casino. Poker tables, chips, and even roulette wheels are just some of the props you can expect, all of which are staffed by professionals.
If you prefer to stay more local, Stick or Twist Fun Casino Hire and Place Your Bets Fun Casino are other companies that operate specifically within Yorkshire. They offer very similar event services to Ace of Diamonds, with trained croupiers and professional casino equipment, so regardless of which company you choose you know you'll be getting the best of the best.
Find Your Own Luck Online
Now, we know what you're thinking: this sounds like a lot of effort for a night out, doesn't it? Well, never fear as there is yet another option for those of you who would prefer to have a casino night the easy way. If you don't really feel like trawling to Hull or organising a large event with a hired crew, you can always play online. All you would need is a desktop, tablet or smartphone and you and your guests could be playing in a virtual Vegas in no time.
There are quite literally thousands of sites to choose from, so the only preparation you would need to make is picking the right site. The easiest way to do this is probably to check out which sites are offering the best promotions and bonuses. For example, right now Oddschecker there are several online casinos including Sky Bet, 888casino and bgo offering free no deposit bonuses. This means that you wouldn't even have to spend a penny to start the night off as you get free cash to play with. Honestly, it couldn't be easier or simpler.
There you have it: three entirely different ways you can host a casino night for you, your family and your friends. Whether you travel further afield, host your own night with the help of a hire company or you simply log into your favourite online casino: you and your guests are sure to have a great time.
Hopefully, at some point in the future, Beverley will receive a casino. We have modern bars, restaurants and plenty of other entertainment venues, plus there's a lot of spare room over at the Flemingate shopping centre to build a casino. There are even Starbucks and Costa venues facing each other over there – surely one of the café joints could be transformed into a casino?
Alas, it seems that we'll just have to make our own fun for now, and hope that a casino arrives at some point in Beverley's future before we get left in the past.