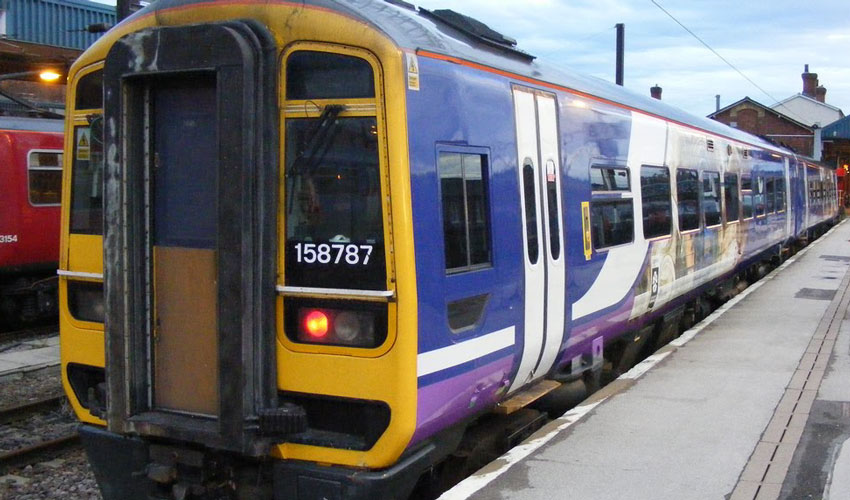 Northern Rail has no intention of axing direct trains from Beverley to Doncaster, says the MP for Beverley & Holderness graham Stuart.
In a statement released Mr. Stuart, said he has received assurances from Northern Rail that the Bridlington to Sheffield service is very likely to continue its stops at Beverley under the new timetable from May 2018 being finalised by Network Rail.
Mr. Stuart said;
"The Bridlington to Sheffield train, which stops at Beverley and Doncaster, is a direct, quick and efficient way for East Yorkshire residents to access transport to the rest of the country, and my constituents rely on it for work and leisure."
"I am encouraged to hear from Northern Rail that they have no intention of axing the direct Beverley to Doncaster line in the new timetable coming in next May, although the final decision lies with Network Rail. The position at the moment is that Northern Rail have submitted their proposed timetable to Network Rail, who will respond by the end of the year."
Mr. Stuarts comments will welcomed by a number of people including local Cllr Dennis Healy who received a number of concerns from residents that the service may be axed.
Cllr Denis Healy said that any loss of of connectivity will seriously inconvenience many people in Beverley with significantly increased journey times.
As well as posing an inconvenience to passengers Cllr Healy says any changes will impact on tourism to the area, saying the East Riding would be more awkward for potential tourists to travel to.
The new timetable to take effect from May 2018, and will, according to the MP the operator has no plans to scrap the service, it will be Network Rail who have the final say.
Mr. Stuart added;
"I have written to Network Rail today to underline the importance to my constituents of the Beverley stop on the Bridlington to Sheffield line, and I've also written to Northern Rail to request that MPs are added to their list of statutory consultees for timetable changes."