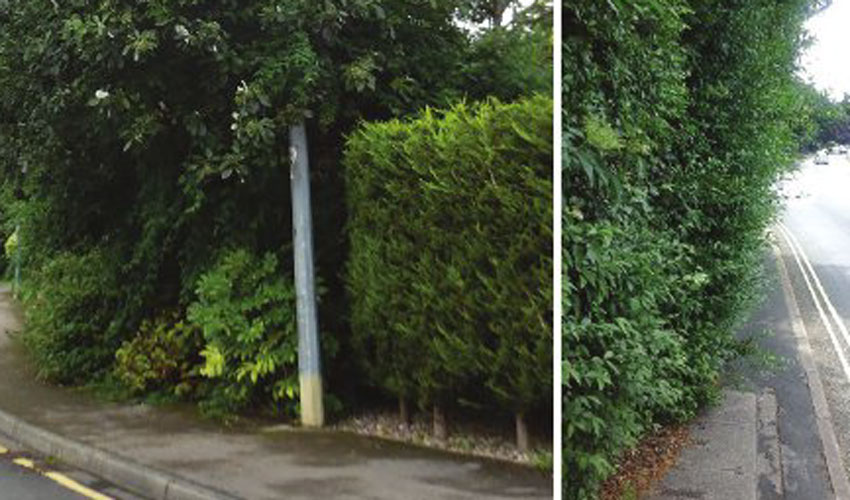 East Riding residents are being reminded to trim their own private hedges and trees which overhang paths and roads to prevent them from causing an obstruction.
East Riding of Yorkshire Council's streetscene enforcement team said overgrown vegetation can become a nuisance or even a danger to pedestrians, cyclists and drivers if it overhangs, obstructs or blocks visibility on the public highway.
This is a particular problem for individuals with prams and pushchairs and people in wheelchairs, who need a clear pathway of adequate width to pass.
Visibility for traffic around junctions is also especially important, so any vegetation which obscures traffic signs or blocks street lights needs to be maintained by regular trimming back.
Councillor John Barrett, portfolio holder for operational services, said:
"It's important that paths and roads are kept clear for everyone to use without any obstructions.
"Overgrown hedges and branches can force pedestrians out into the road and can even cause injuries to people.
"So home-owners, tenants and land-owners need to be aware that the responsibility lies with them and we are encouraging them to take appropriate action if they own overgrown foliage."
Last year the council dealt with 280 reports of overgrown vegetation.
It is hoped that a reminder to residents will reduce this number, prevent accidents and help keep the East Riding looking tidy.
The streetscene enforcement team will first approach residents with a polite request to trim overhanging vegetation but, if no action is taken, it can serve a 14-day notice requiring the work to be carried out.
If all warnings are ignored, the council will do the work itself and recover all expenses from the resident.
The council is not able to offer this as a service to residents. The cheapest solution is for residents to cut back the greenery themselves, ask someone they know to do it or employ a gardener.
The council's grounds and forestry teams trim vegetation on council and public land.