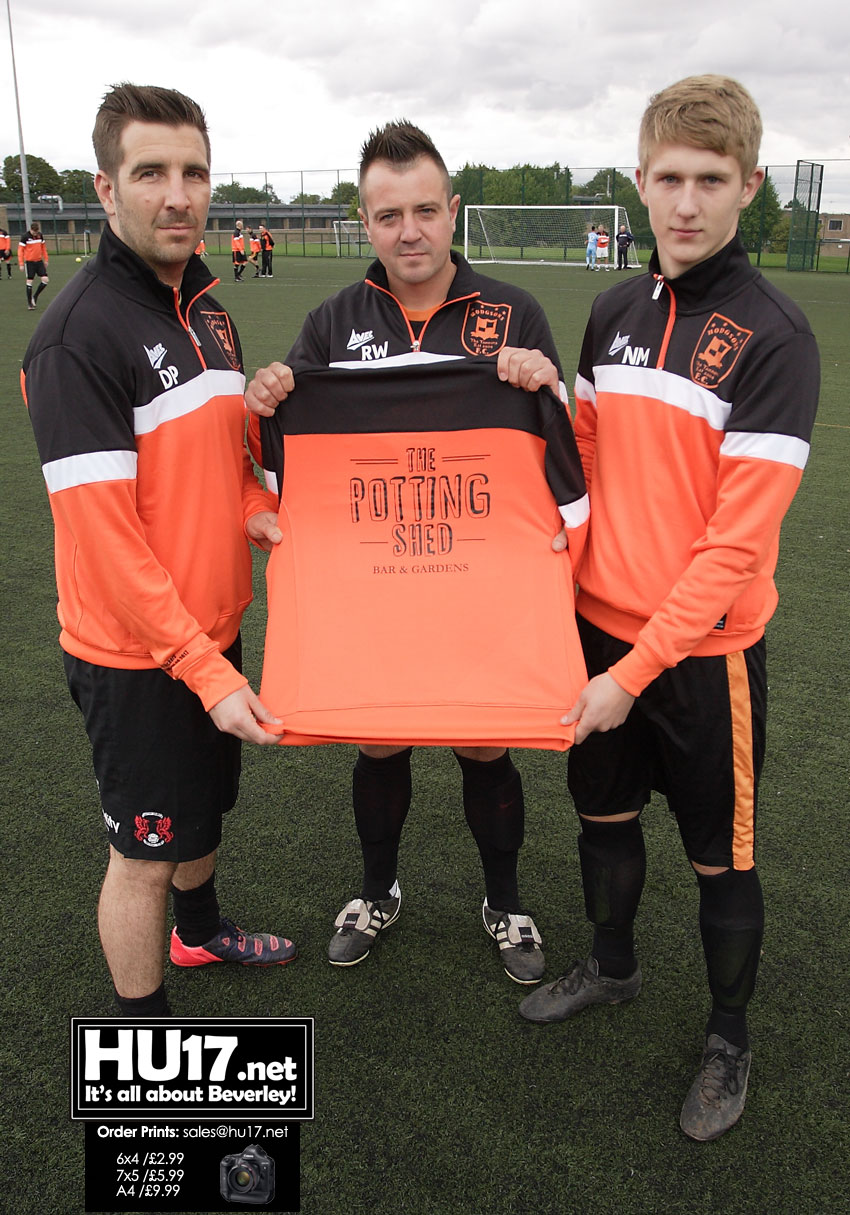 Hodgsons FC have kicked off their new season challenge with support from their biggest fan – next door neighbour The Potting Shed.
The bar is a kit sponsor for the club in its 2017/2018 East Riding County League campaign and, says Jade Renner, Operations Director , everyone there is backing the team to do well.
Jade Renner, Operations Director said;
"A lot of our regulars are Tanners fans and they always come here for a pint and something to eat before and after matches, so we're wishing them all the best for the fixtures to come and looking forward to seeing plenty of home wins."
"They weren't too far off the top last time, so hopefully they can improve on that even more and by the end of the season everyone will be back in here celebrating!"
Executive Director at Hodgsons FC, Dan Piwinski said;
"On behalf of the club I would like to thank The Potting Shed for investing in our club. Since it they opened the Potting Shed have been very supportive of our team, not just financially but also by taking care of our club and the visiting team post match."
"Every single one of the players enjoys going in there after a match to discuss the game and it is fair to say we are very proud to partner up with them for the long term."
"Our director of football Antony Steer has played a pivotal role in building our relationship with The Potting Shed, one which works perfectly for all involved."
Hodgsons FC return to action this weekend when they host local rivals Beverley Town Academy in the East Riding County League where they will be looking to bag all three points.
The Tanners go into the match as favourites against a town side that have conceded seven goals and scored just once in their opening two fixtures.
When the sides last met they shared six goals in 3-3 thriller that include a hat trick from Town's Ryan Fitzgerald.
In match that will see youth take on experience the Tanners will need all their know if they are secure their first win of the new season.