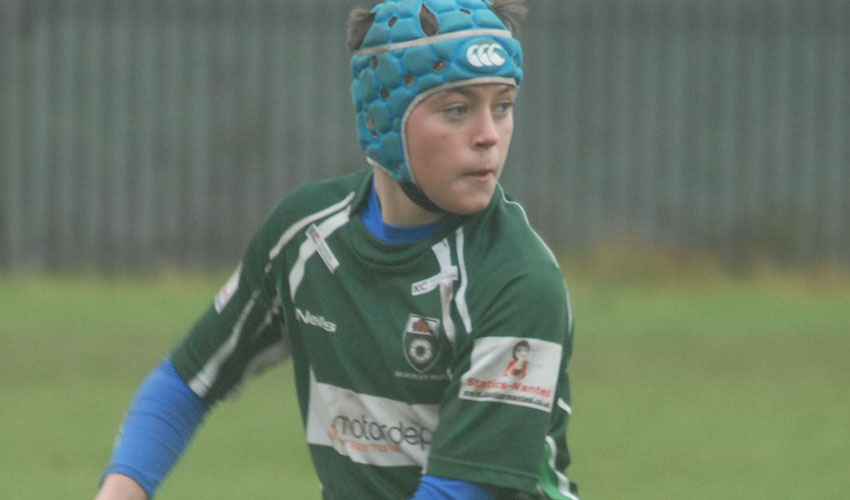 Beverley RUFC Under 15s travelled to Goole for match which will be repeated in the Yorkshire Cup in two weeks time.
Goole claimed advantage this time round with a good win in what turned out to be a very competitive game from the kick off.
Beverley took an early advantage with Harrison Petrie crashing over the line for the first try of the morning, the Beverley forwards were dominant but the Goole defence was resolute throughout the game, Tom Barnard made a number of breaks throughout the first half but was unlucky not to score and his tackling was again impressive.
In the forwards there was good work from the full back, again, as in previous seasons the scrum was strong and in control. The new line out rules for this season has seen some accurate throws by Alex Crockett and catching from Ben Walker and Ben Wilkinson with the lifters of Petrie, Jasper Ghio, Josh Dillon and Olly Lazenby showing good technique.
In the backs Eden Quantock was serviced well by Adam Skeates and centres of Barnard and Aaron Waring works hard together.
It was a pulsating half with neither team wanting to give ground, but Goole managed to score a couple of tries from deep as their dangerous and pacey backs managed to break through the Beverley defence.
At half time Jasper Law came on along with Ted Ling for the injured Barnard and the ever impressive Toby Ashworth, soon after kick off though Beverley also lost Walker to an ankle injury and was replaced by Oliver Waites.
With wingers of Ben Ashley and forward Cameron Lawley carrying the ball well and Harry Gunn at full back, Beverley showed some good strength in depth throughout.
Again, though the Goole backs broke free on a couple of occasions and scored, but Beverley were determined to take the game to Goole and after some good interplay Petrie scored in the corner only for the ref to disallow for an apparent knock on, Petrie's frustration ended with him being sin-binned.
Beverley carried on playing with vigour though and Ghio snatched a well deserved try firmly grounding over the line.
Final Score : Goole 26 Beverley RUFC 10