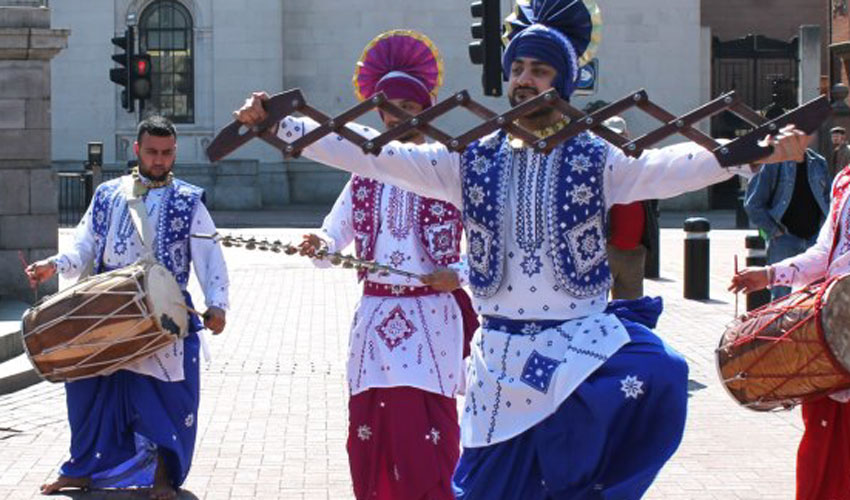 The tastes, sounds and vibrant colours of India will be showcased in Hull next weekend as part of a spectacular celebration at City Hall.
Hull Indian Mela, on Saturday 16 September, will see performances from exotic and authentic dancers, as well as tasty and mouth-watering food served up by one of the city's hottest restaurants.
The event has been organised by Hull and East Riding of Yorkshire Hindu Cultural Association.
Dr Navin Jaiveloo, one of the organisers, said:
"This vibrant carnival will truly lift one's spirit. Talented artists will be coming from all over the country to join fantastic local artists for what will be a spectacular day and a special celebration.
"Hull Mela has been going on for eight years now but this year will be the biggest and most colourful one yet as we take part in this amazing City of Culture year. We would like the whole city to come together and celebrate the feeling of oneness in Indian culture"
Hull Indian Mela is part of Hull UK City of Culture 2017's Creative Communities Programme.
Performances and workshops will run throughout the day alongside stalls selling crafts, jewellery and authentic Indian cuisine.
The event starts at 11am with energetic Bhangra dancing in the main hall followed by singing and dancing on the main stage throughout the day.
As well as professional dancers, students from various schools in Hull and the East Riding will be participating in dance routines on the main stage.
In the main hall there will be various stalls offering henna tattoos, jewellery, crafts and food.
Tapasya restaurant will be providing delicious and authentic India food from all over the country.
There will also be yoga, meditation, Turban tying and cooking workshops, as well as Bollywood dancing and Dhol drummers.
The grand finale of the day, finishing at 7pm, will see a fireworks display outside of City Hall.
Tickets cost £4 and £2 for 3-12 year olds.
Entrance is free for children under the age of 3.
Tickets are available from Hull City Hall, 01482 300 300.
There will also be tickets available on the door, subject to availability.
Martin Green, Director of Hull 2017, said:
"We are delighted to be able to support Hull and East Riding of Yorkshire Hindu Cultural Association with the Hull Mela in this City of Culture year. It's a wonderful opportunity to experience the sights, sounds and tastes of Indian culture in the heart of city."