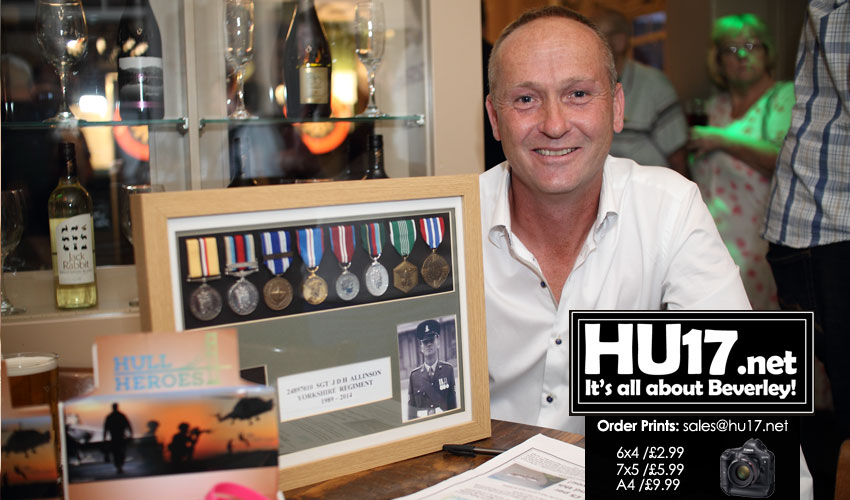 Members of the local darts community united as they supported fellow player Dan Allinson in his quest to raise money for the charity Hull4Heroes.
The charity support veterans by helping renovate or alter their homes enabling them to where possible retain a level of independence.
Earlier this year the charity carried out such works on the home of Mr. Allinson, who served in the Yorkshire Regiment from 1989 till 2014 and was diagnosed with MND.
Mr. Allinson is now doing all he can to raise money and awareness for the charity. Playing darts for the Gamebird in the Tuesday Night League, his fellow players and the pub were more than happy to support the event.
Through entry fees, a prize draw, tombola and donation from the Gamebird the event raised a total of £1,200 For Hull4Heroes.
The Sloop's Mike 'The Bhudda' Campkin was the overall winner as he beat Barry Robertson. Both players declined to keep their prize money instead electing to donate to the charity.