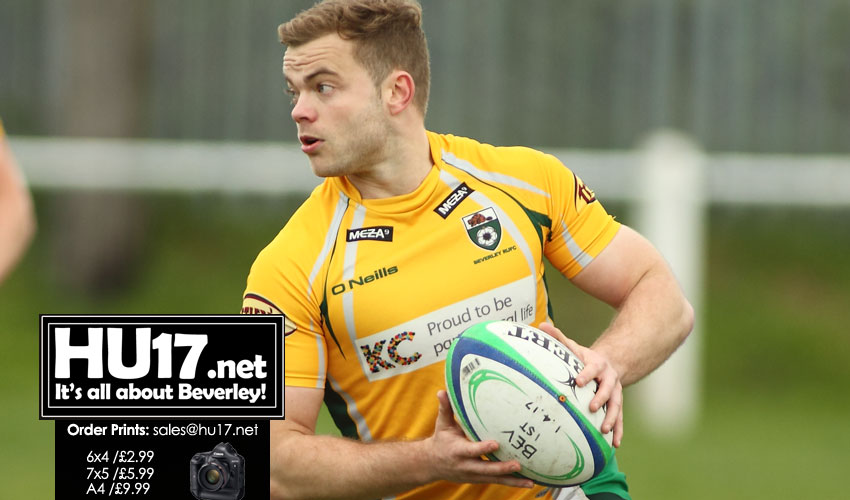 Conditions were perfect for this season's opener between York and Beverley at Clifton Park and what a cracking match this turned out to be.
York opened the scoring after 5 minutes with a penalty from in front of the Beverley posts but a Phil Duboulay penalty levelled for Beverley after 13 minutes to make it 3-3.
Five minutes later winger Jacob Holmes went over in the corner to give Beverley the lead with a fine try which Duboulay converted (3-10). The giant York pack were making it increasingly difficult for the lightweight Beavers forwards to obtain much possession for their speedier backs but when they did get the ball they played some lovely rugby and looked very dangerous.
However the York power eventually told and after 30 minutes they equalised with a try which was converted (10-10). As half time approached Beverley attacked down the left flank and were awarded a penalty which Phil Duboulay duly converted to make the half time score 10-13.
The second half started with an immediate try for York (15-13) but the Beavers hit back 2 minutes later with a sensational try for Jacob Holmes, set up by Luke Hazell and Jack Garvin, wide out but again Phil Duboulay, who was enjoying a splendid game, slotted the conversion to make it 15-20.
A period of sustained pressure by the York forwards lead to the referee awarding a penalty try for Beverley collapsing a maul to give York the lead 22-20 and also a yellow card for Raymond Coates.
A man short in the forwards now things looked even more difficult for Beverley and York added a further try after 62 minutes (27-20). However, this young Beverley side are a tight bunch and they responded with some superb running rugby.
Firstly James Graham beat several men with a powerful run to score under the posts for Duboulay to convert (27-27) and 3 minutes later Lewis Starbuck did a similar trick and again Duboulay converted (27-34).
Back came York once again and they finally broke through to score a try (32-34) which they were unable to convert but they continued to press the Beavers defence and they were rewarded with a penalty on the death which their No 10 converted (35-32) to break a gallant Beverley side's hearts.
This was an excellent game played generally in a good spirit and, as the closeness of the score would suggest, there was really nothing between the two sides.
Considering the fact that injuries in the three pre- season games that they have had meant that Beverley had to draft in several teenagers (all of whom acquitted themselves admirably), they look like a side that will do well this season.
Next week Beverley are at home to Middlesbrough Kick – off 3 p.m at Beaver Park.
This will be another tough game since Middlesbrough have reputedly strengthened their squad.
Final Score : York 35 Beverley RUFC 34