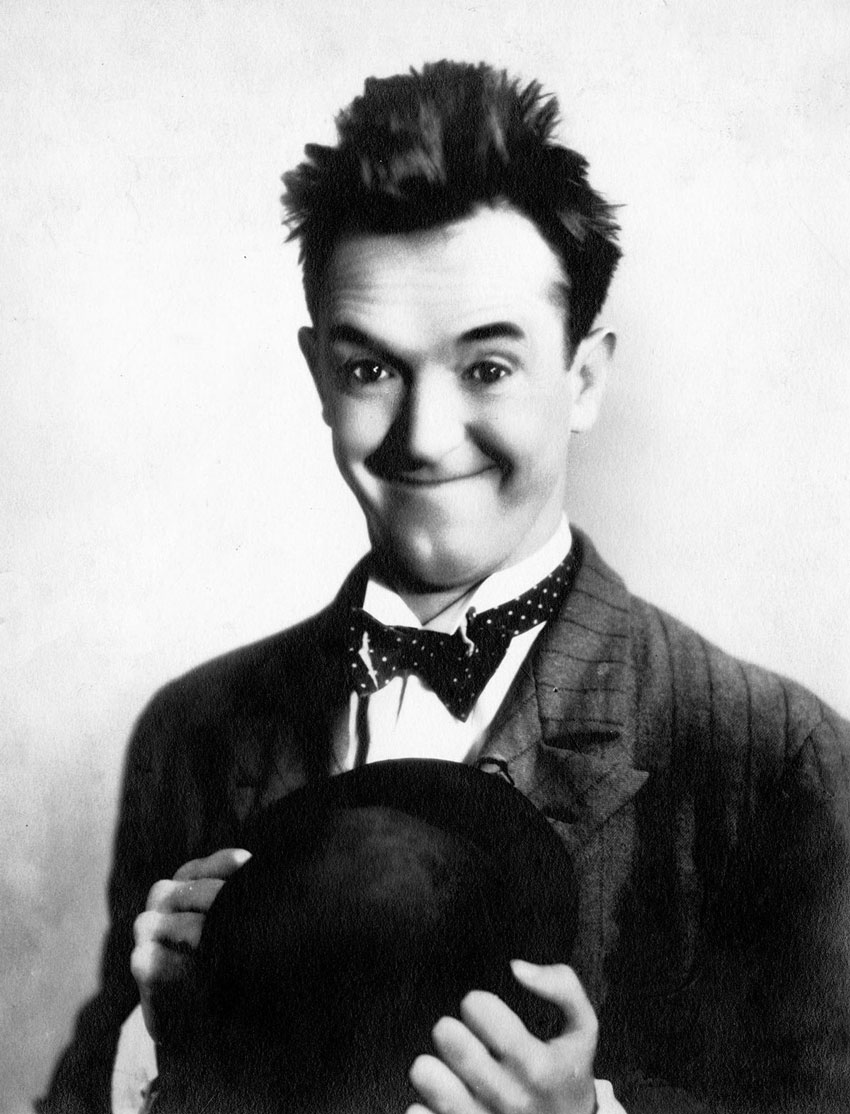 For lovers of the silver screen, this year's Lit Up Festival gets off to a great start on Friday 8 September, with the number one bestselling and award-winning author, John Connolly.
John will be finding time in his hectic schedule to come to the Parkway Cinema in Beverley at 8pm on 8 September to talk about his latest book, he – his most intimate and personal book to date.
He is an extraordinary story about Stan Laurel, one of the greatest screen comedians the world has ever seen. The event will also include the screening of a Laurel and Hardy short film, 'The Music Box'.
In l999, when John Connolly was visiting a friend in LA, a derby hat was mentioned in the course of a conversation – one given as a gift by an ageing comic actor to the friend, who was then a young boy. The hat was lost, but that conversation planted a seed.
John Connolly said:
"I am of a generation that grew up with Stan Laurel and Oliver Hardy as part of their lives, as fixtures on morning television and images on the walls of bedrooms and college dormitories. Because of the roles they played, I think there is a tendency to sentimentalize them, and confuse the artistry with the reality.
But they both led complicated, adult existences with their share of trauma and tragedy. What sustained them, I think, was their loyalty to each other, which grew deeper as the years passed."
Born in Ulverston, Cumbria, Stan Laurel became one of the greatest comedy actors of the silver screen. He was a prodigious letter-writer, but, for someone who composed so many letters, he actually revealed very little of himself. He was a product of Victorian times, and so kept his feelings largely hidden: about the women in his life, about the losses he suffered, and about Chaplin, with whom he had a very complex, conflicted relationship.
Connolly continues:
"I've lived with Stan Laurel and Oliver Hardy for a very long time. With he completed at last, all I can say is that I now love them more than I ever did, with all their flaws, in all their glorious humanity."
For more information and to buy tickets (priced at £8 and £7), visit www.litup.org.uk/john-connolly.