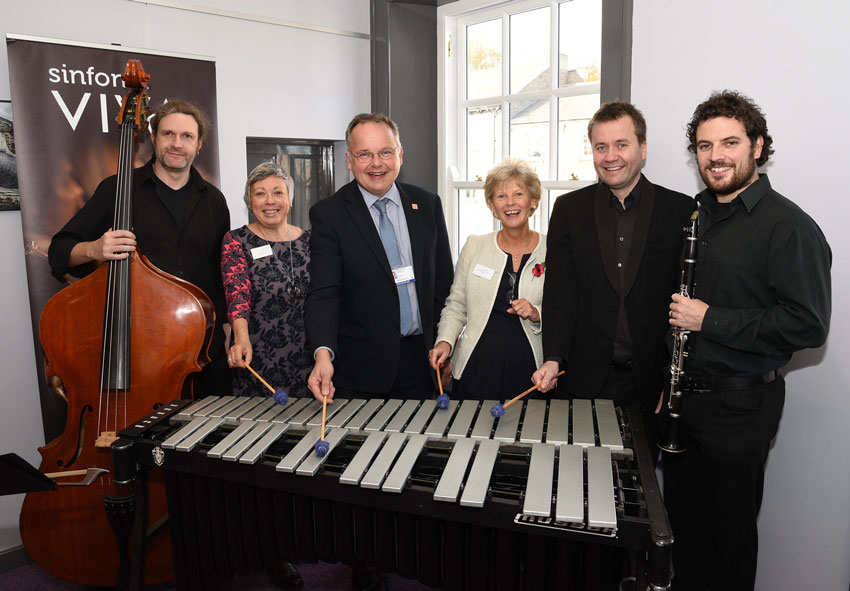 Classically Yours – one of the key events in the East Riding's celebration of Hull UK City of Culture 2017 – continues this autumn with more events across the area.
East Riding of Yorkshire Council and Orchestras Live have joined forces to bring orchestral music to venues across the East Riding. Thanks to a grant from Arts Council England, and investment from the council – which is a Principal Partner in Hull 2017 – and Orchestras Live, Classically Yours will see some of the UK's top orchestras, including Manchester Camerata, Sinfonia Viva and the Royal Philharmonic Orchestra, coming to the area.
Councillor Richard Burton, portfolio holder for leisure, tourism and culture, said:
"I am delighted that Classically Yours is continuing to provide first class concerts and entertainment throughout this year of Hull 2017, and even more importantly, is bringing classical music to a wide range of venues and locations.
"It is also helping to introduce children and young people to the delights of classical music, and I hope that these autumn concerts – with more still to come – will prove very popular."
Newly added to the Classically Yours programme are:
• Saturday 30 September : Pocklington Arts Centre, Market Place : 7pm : Sinfonia Viva : a sensational performance with workshop leader James Redwood – the Grammy nominated orchestra will perform with members of the community in an intimate and poignant evening of music created and performed by Pocklington people: Tickets on sale from 1 August at £6 adults, £5 children from Pocklington Arts Centre on 01759 301547.
• Thursday 19 October : The Meridian Centre, Queen Street, Withernsea : 2pm : Tea with Manchester Camerata : Relax and take in classics with a twist; a great introduction to classical music, and the world premiere of a new piece created by members of the local community in workshops with the orchestra:Tickets cost £6 and are on sale from 1 August from Withernsea Library or call 01482 395320, or visit events.eastriding.gov.uk
• Saturday 21 October : Toll Gavel United Church, Beverley : 2pm :Mother Goose : Britten Sinfonia present an interactive concert to introduce children to the delights of classical repertoire for chamber orchestra – explore five fairy tales accompanied by wind quintet pieces by Maurice Ravel: aimed especially at 5-9 year olds : Tickets cost £6 for adults and £5 for children, and are available from 1 August from Beverley Library, or call 01482 395320 or visit events.eastriding.gov.uk
There will be more Classically Yours events later in the autumn, including a candlelit Christmas concert. Details will be published shortly.