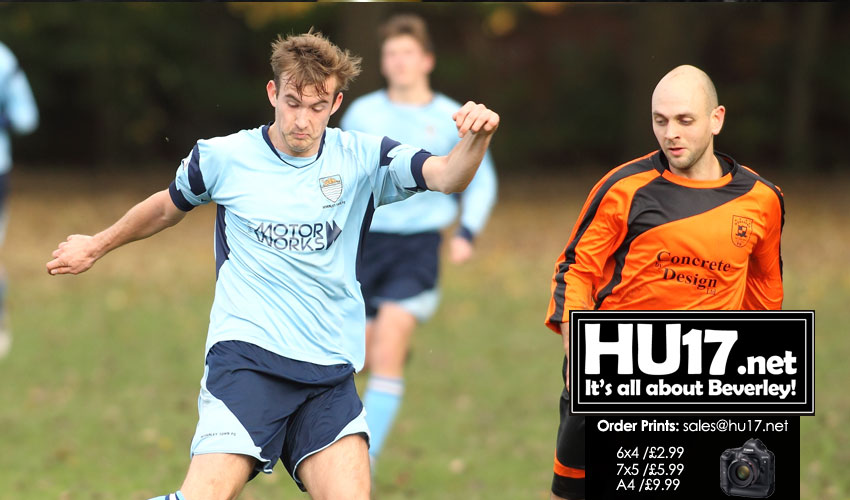 Beverley Town Football Club and Hodgsons FC will come together ahead of the new season as both clubs join forces to raise funds for their teams.
Taking place on 12 August the Tanners and Town will go head to head on the pitch before heading to The Potting Shed to complete their fund raiser with a race night.
Craig Kitchen who is manager of Beverley Town's Academy side said;
"Everyone at the club is looking forward to the day. Most of all we are looking to rekindle the rivalry between the sides and hope to make this an annual pre season cup between the clubs."
Winners of the fixture will be presented with a trophy on the day and earn the bragging rights for the season ahead. If no side can win outright the match will be decided on penalties.
Over the years the clubs have enjoyed some bruising encounters including one six years ago when former Town favourite scored the winner for Hodgsons after switching clubs in the summer.
More recently Mike Martin made the move from Tanners to the Town only adding to the light hearted rivalry between the clubs.
General manager Matt Bordewijk said the Potting Shed was pleased to be welcoming both its locals teams to the venue for what promises to be a great day and evening of sport.
"Obviously, because Beverley Town and Hodgsons FC play are both local to our bar and gardens, we're lucky to have both sets of players and fans among our regulars."
"There's a friendly rivalry between the two, and that helps to create a really good atmosphere, so we're looking forward to hosting them all here after the match and keeping the competition going with a race night."
"We're always keen to support events in the community and this should be a really fun one to be involved in."
Both clubs are now hoping the community will come along and support their event. The match kicks of 2PM at Longcroft School while the race night will get underway at The Potting Shed from 8PM.