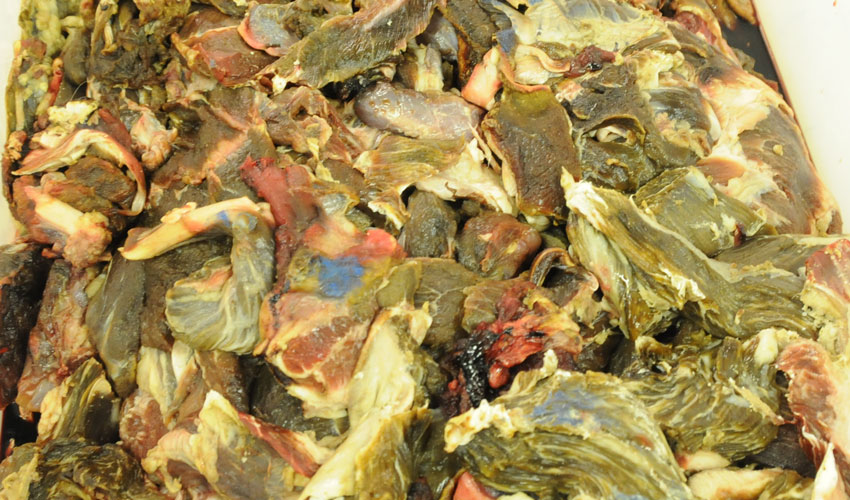 Three men, one from Hull, have today been sentenced for their roles in a conspiracy to pass horesmeat off as beef. Andronicos Sideras, 55 of Southgate, London, Alex Beech, 44 of Sutton on Hull, and Ulrik Nielsen, 58 of Gentofte, Denmark were sentenced at Inner London Crown Court.
The investigation into the case began with Environmental Health and Trading Standards Officers from Hull City Council.
Chris Wilson, Trading Standards Manager, said: "This investigation was first led by the Food Standards Agency with Hull City Council Environmental Health and Trading Standards officers investigating the business Flexi-foods Ltd which had both its registered office and trading office in Hull.
"The case was subsequently taken over by the City of London Police as this complex food fraud investigation involved Local Authorities across the UK as well as law enforcement agencies throughout Europe.
"The fraud itself was simple, horsemeat and beef were mixed together at the premises of Dino's & Sons Ltd in London and then fraudulently passed off as beef.
"The investigation discovered that during 2012 Nielsen and Beech were buying horsemeat from Ireland and sourcing beef from Poland. This meat was then all delivered to Dino's and Sons premises in Tottenham. Here Sideras would oversee the mixing of these different meat consignments, and would then apply false paperwork and labels to make it look like all the meat was 100 per cent pure beef. The disguised products would then be sold on as beef without the buyer being aware of any horse meat having been introduced.
Paul Turner, Principal Environmental Health Officer, said: "Officers from Hull City Council carried out a vital role in this successful prosecution and gathered significant evidence that secured two early 'guilty' pleas from Mr Nielsen and Mr Osler-Beech of Flexi-Foods. Mr Sinderas of Dinos was found guilty after a three-week trial at the Inner London Crown Court after his 'not guilty' plea. The evidence against all three defendants was overwhelming.
"The sentences imposed on all three defendants send out a strong message to potential food fraudsters that this matter will be taken seriously, by enforcement agencies and the Courts.
"The sale of horsemeat as beef was misleading to the consumer and seriously undermined public confidence in the safety and authenticity of food in the UK and wider market. A great deal of damage was done to the food industry's reputation".