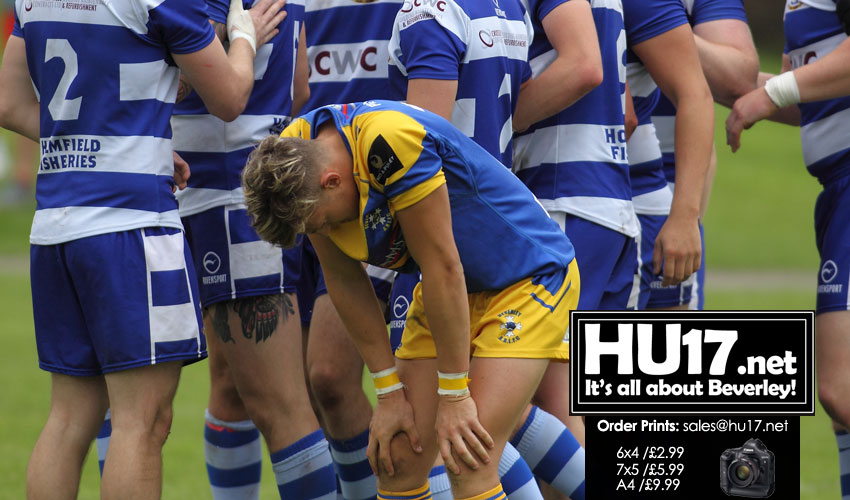 The blue and golds were outplayed by the champions elect Siddal Academy as the visitors secured their second win over Beverley in as many weeks at the Beverley Leisure Centre.
Missing a few frontline players the home side found it difficult to contain their skillful and pacey opponents. However they did rally in the second half and it was to their credit that they kept the score respectable.
The starting line up had an unfamiliar look to it with Joe Morley filling in at prop and Saul Beavis starting in the centre.
Beverley side had to do a lot of scrambling in defence particularly in the first half as Siddal offloaded in the tackle on so many occasions rarely giving Beverley chance to draw breath.
Siddal added four first half tries courtesy of Jake Smith, Callum Holroyd and two from Henry Turner. In only a few attacking movements Luke Shaw, Jack Howdle and Bobby Howdle looked the most dangerous going forward.
Turning around at the interval 24-0 down things got worse for the Beverley shortly after the break as Finlay Hickey added another converted try.
This did spark Beverley to life with strong carries by Luke Shae and Jack Howdle setting up the position for the blue and golds to reply. Pressure inside the Siddal 20 ended in Bobby Howdle darting over from dummy half to convert his own.
Then some over adventurous play by Beverley in their own 20 led to them conceding a forward pass. In the next set from the scrum Jake Smith went over with extras added to stretch the Siddal out to 36-6.
Midway through the second half Beverley did manage to get some completions in and aided by a string of penalties. This did allow Lewis Poskitt's accurate cross-field kick to be caught by Ben Bardle to score wide out. Bobby Howdle converted.
Beverley continued to improve and get some quality sets and kick chases but when the opposition is on top form it seems all the luck will go their way. A chip over the top by Siddal saw the ball ounce perfectly into the hand of Finlay Hickey who raced away to score.
Beverley side got some consolation as the full time whistle beckoned. Lewis Poskitt backing up a break got a pass away to send man of the match Bobby Howdle away to score under the posts and add the extras.
This Saturday Beverley will travel to Nottingham in a game that was brought forward from its original July 29th date to avoid a clash with the Hull FC v Leeds Challenge Cup semi-final.
The match is technically a home game for Beverley after the opposition to agreed to switch the game with Beverley to giving up home advantage.
Kick-off is 2.30pm at Highfields, Nottingham University.
Final Score : Beverley ARLC 18 Siddal Academy 42 | Reported by Nick Robinson