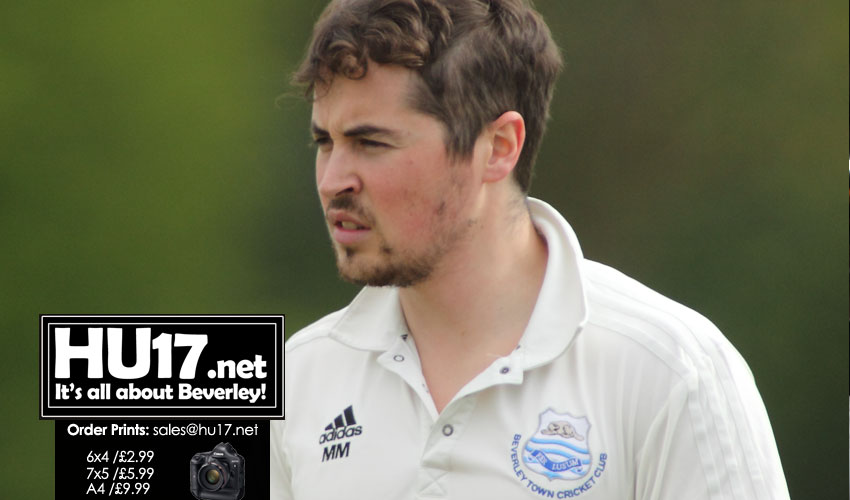 Matthew Mudd took four wickets as Beverley Town Cricket Club secured maximum points against Bolton Percy at the Norwood recreation Ground.
Batting first Bolton Percy set a total of 196 as that included a half-century from Ed Noble (54) and 40 from Matt Howden.
Mudd was the top wicket taker for Beverley finishing with figures of 4-66 while Jamie Roe 3-47 and Danny White 3-37 both enjoyed a fruitful day with the ball.
Beverley knocked off the required runs with three wickets to spare as Greg Whyley top scored with 50 and Brad Dobson also making notable contribution as scoring credible 38.
Defeat for Bolton Percy means they replaced Malton & Old Malton in the relegation places while for Beverley it keeps them at the right end of the table.
Beverley will be looking to continue their good run of form next weekend when they hit the road to face strugglers Malton & Old Malton.
Final Score;
*Beverley Town (30) beat Bolton Percy (7) by three wickets
Bolton Percy 196 (Ed Noble 54, Matt Howden 40, Matthew Mudd 4-66, Jamie Roe 3-47)
Beverley Town 197-7 (Brad Dobson 38, Greg Whyley 50, Danny White 3-37)