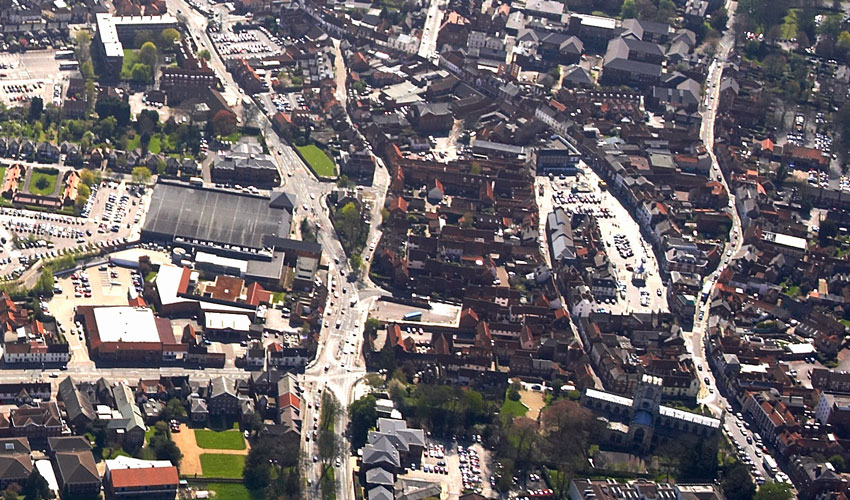 The latest in the series of temporary exhibitions at the Beverley Guildhall opens on Friday 14 July.
"Glimpses of History from Above" takes an unusual view of the town, from the air, and draws out the interesting historical elements that can be seen from above.
Fiona Jenkinson, curator of the Beverley Guildhall, said;
"We were lucky enough to have the chance to get some excellent aerial photographs of the town in 2014."
"The aerial views show the town from a perspective that we don't normally see, and we felt that they gave us a wonderful opportunity to present a different approach to the town's history."
Glimpses of History from Above will be on display at the Guildhall until 17 November.
Beverley Guildhall is located in Register Square adjacent to the main post office and is open every Wednesday and Friday from 10AM to 4PM until 31 October, and then until 1pm on Wednesdays.
Admission to the whole building and the exhibition is free at all times.