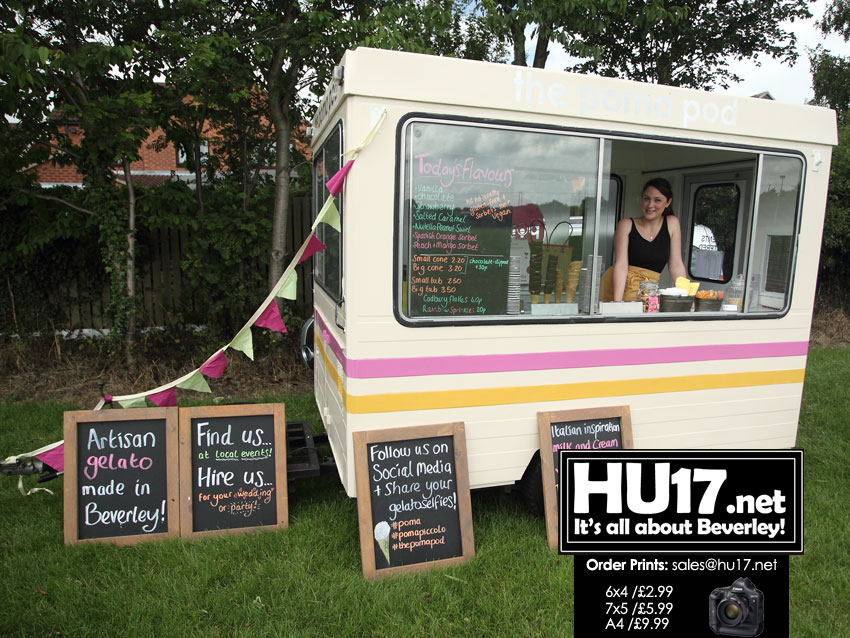 Italian family business Poma, who have a cafe on Walkergate in Beverley, will next month celebrate a year since opening their gelateria in St Mary's Court shopping arcade, North Bar Within.
Poma Piccolo is a stone's throw from their retired business Rolando's which the family closed at the end of 2015.
As a family the Poma's like to keep developing and this year's project comes in the shape of a trailer, nicknamed The Poma Pod, which is taking their gelato on the road to local markets, events, and can be hired out for your party or wedding.
Owner Jessica Poma is excited about the new addition to the business, she said;
"We've wanted a van or trailer since I first started churning the gelato at my father's restaurant in 2013. We would get asked to cater parties and that just isn't possible without an extra freezer to cart about, but we loved the positive feedback we get from our customers who come back time and again."
Churning daily at their gelato HQ, in the shadow of Beverley's North Bar, Poma bring the finest artisan gelato, using local milk from East Yorkshire cows.
Their product is made the authentic Italian way, using the finest nuts and chocolate along with fresh fruits. And now, thanks to The Poma Pod, they can bring gelato joy to just about anywhere.
Jessica added;
"As a business we strive to produce high quality gelato, with only the finest natural ingredients, and people really respond to that."
"Now, finally, we are able to take the deliciousness on the road. Hiring The Poma Pod allows you to provide your guests with the very best which will have them talking about your event for years to come."
The Poma Pod launched at the monthly market on Hull's Humber Street in April and will pop up at local events throughout the summer.