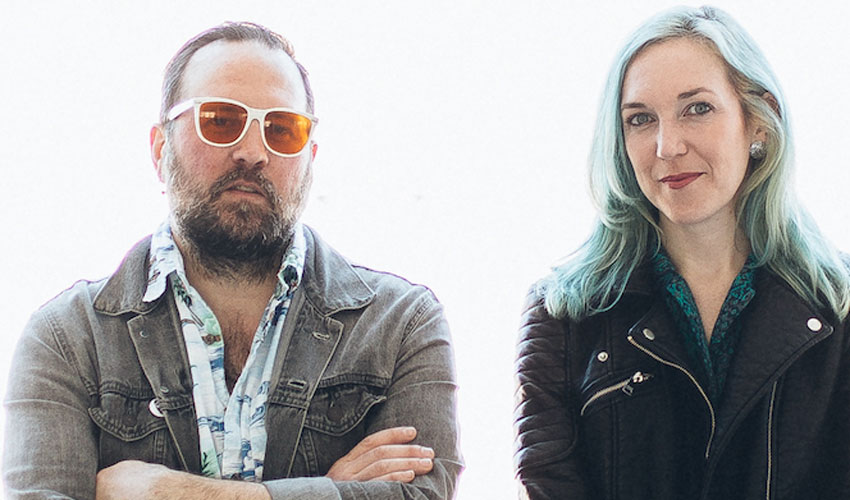 Beverley's East Riding Theatre prides itself on discovering "hidden" talent; hence the excitement surrounding a one-nighter by Canadian duo Dennis Ellsworth and Kinley Dowling.
They have been performing together for eight years while pursuing solo careers at the same time; however, 2017 marks their first real collaborative effort on record.
"Everyone Needs to Chill Out" is a 10-song collection that bridges their past with their future as a writing team. It showcases their beautiful harmonies and melodies blending with acoustic guitar and lush violin.
Their gig in the intimate surroundings of the Beverley theatre's cafe bar on Tuesday July 4 (7.30pm) is part of a four-week tour of the UK in support of the new album. "I'm sure this will be one of those 'remember when' occasions because Dennis and Kinley are destined for much bigger things," said Chris Wade, ERT's director in charge of music and comedy programming.
Ellsworth, who's received praise from BBC radio legend Bob Harris, makes no secret that his songs are characterised by a kind of dark optimism that is informed by early influences such as Roy Orbison, Kris Kristofferson and Neil Diamond (he recalls singing "Forever In Blue Jeans" in front of the mirror while brushing his teeth as a child!).
Kinley is a vocalist and multi-instrumentalist from Charlottetown, Prince Edward Island. While she's well known as a member of Newfoundland's indie ensemble Hey Rosetta!, she's also an emerging singer-songwriter and recently released her solo debut album "Letters Never Sent".
She is also one of the most sought after session players and has featured on more than 50 records over the span of her career.
"This promises to be a magical evening! World class talent, up close and personal! Don't miss it," said Ms Wade.