Photos taken early this morning while walking on the Beverley Westwood showing three different key features and landmarks from above.
The photos, which were taken with a drone show Longcroft School, Bevelrey Racecourse and also The Old College Beverley housing development.
Photo shows progress on the new housing development, The Old College Beverley, that is starting to take shape.
The roads alone with the new houses are starting to appear and are very visible from above.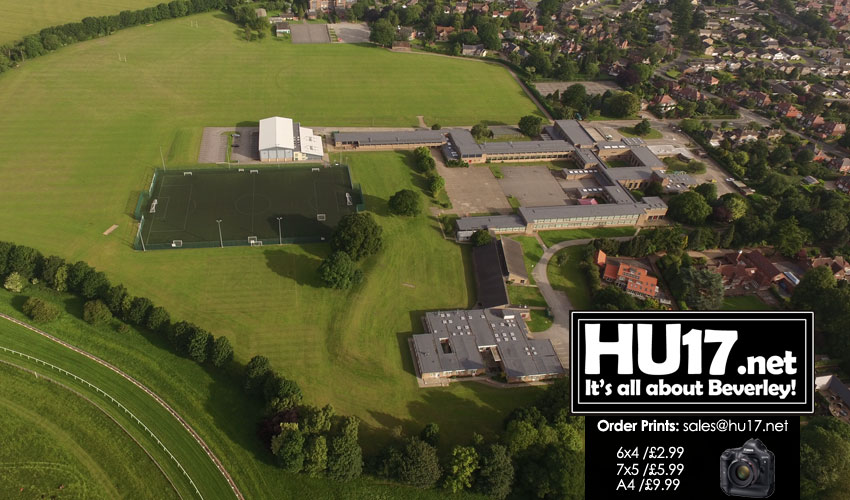 This photo shows Longcroft School taken from the Beverley Westwood. The image was taken early in the morning before the students arrive.
Photo shows Bevelrey Racecourse again looking nice and calm. A Stark contrast to the weekend when thousands of people were there enjoying the races.
Taken early in the morning the image shows some of the tracks and contours that over the years have been carved into the pastures.
See more Ariel Photos – you may also like