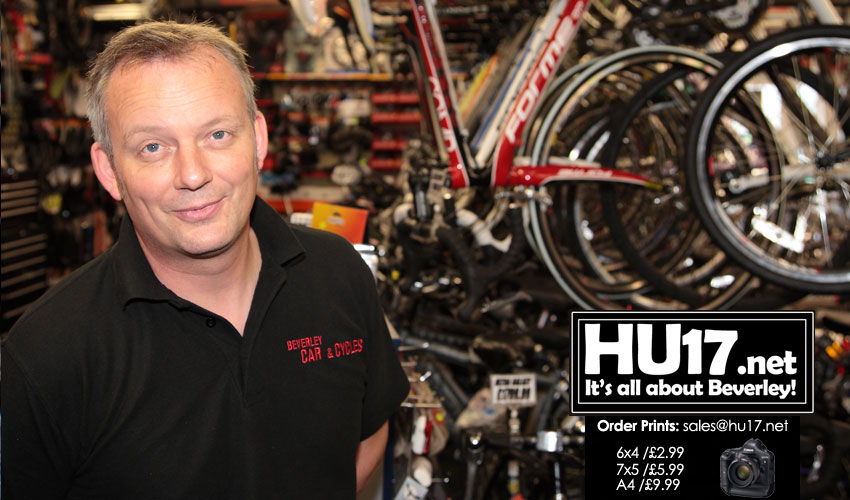 Beverley Car & Cycles owner Lee Frost has welcomed news that the Family Bike Fest Cycle4Life Challenge run by East Riding of Yorkshire Council is coming to Beverley.
Taking place on 11 June the event will give people of all abilities a chance to try out a range of activities, including some bizarre and crazy bikes and see the Savage Skills Stunt Team perform.
Commenting about the news that the Family Bike Fest is coming to Beverley Mr. Frost said;
"Cycling is an exciting way for everyone to spend time with their family. It is a very good way to get healthy but to distress and enjoy time with one another."
"Events like this shows cycling is not just about men in Lycra but is something everyone can enjoy. Going out as a family on bikes also helps with getting loved ones away from their electronic gadgets."
Paul McConnon, senior road safety officer said;
"We want you and the family to get involved, whether you haven't cycled for years, or are an occasional cyclist looking to push yourself to the next level."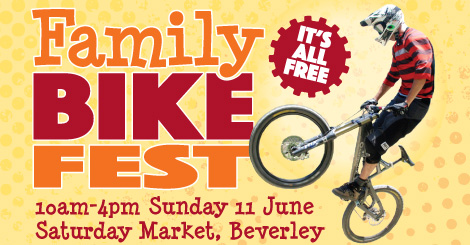 "Practise new skills & have a go on the bike tracks! There will also be a giant cycle air bag, KMX carts & 3 wheeled pedal power, there's something for all the family!"
"Cycling is not only a great way to take in the region's scenery, spend time with the family, or beat the congestion on the daily commute, but the moderate exercise it provides is excellent for developing and maintaining fitness."
Mr. Frost says the sport is growing, he said;
"Cycling is on fire at the moment. We as a business are seeing more ladies take up the sport. This is down to the high profile athletes Laura Kenny, who are winning at the highest level."
"Unlike football where we are used to losing, Great Britain is the good at cycling, and that means more people are getting on their bikes."
"Cycling is just awesome!"
Family Bike Fest takes place on Sunday 11 June from 10AM anyone wishing to attend the Family Bike Fest can do so for free.