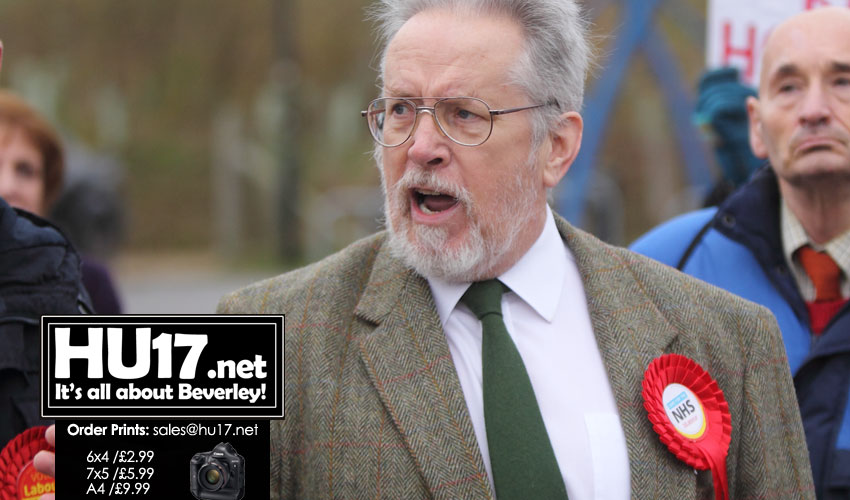 Labour's George McManus has hit out at the Conservative Party saying they have let down millions of people when it comes to a living wage.
This latest u-turn by the government will see them break a promise of delivering a £9 pr hour being slashed to just £8.20 per hour leaving millions of families worse off.
In a statement released Beverley Labour's spokesman Mr. McManus said;
"The Tories have let down millions of ordinary working people by back sliding on their current 'National Living Wage' promises."
"When George Osborne launched the so called 'National Living Wage' he promised that by 2020 it would have reached £9 an hour."
"But Monday's policy announcement that it will only track median earnings, means that by 2020 it will only have risen to £8.20 an hour."
"This is typical Tory spin. They promise one thing and then change the details in the small print. It's dishonest, devious and cruel. Typically Tory."
The £8.20 is in stark contrast to hourly rate the members of parliament are paid £76, 011 a year, the equivalent of £36.55 an hour based on a 40-hour week, plus generous expenses.
Members of Parliament also enjoyed a staggering 10pc pay increase in 2015 while public sector workers like teachers and nurses have had their pay frozen at 1pc until 2019.
With reports coming out, that nurses are having to use food banks or taking on second jobs just to make ends meet as they struggle to make their pay stretch and are finding themselves falling deeper into debt.
The Labour Party has pledged they will address the issue of pay saying if elected that the minimum wage will be at £10 per hour by 2020.
Research found that the minimum wages proposed by both parties are high relative to other comparable countries.
Labour's plans would result in a UK minimum wage level relative to average earnings, broadly on par with that in France, where it is the highest among all comparable countries to the UK.