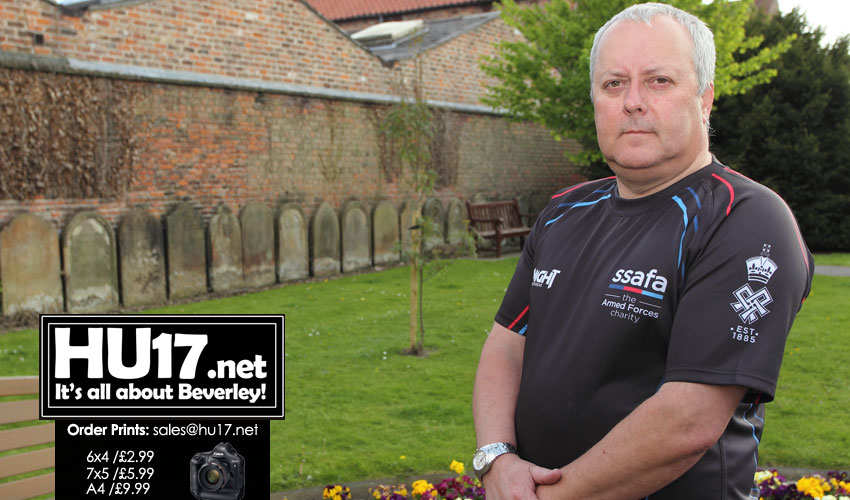 This summer the Defence School of Transport will celebrate its 80th year of operations in the East Riding of Yorkshire as part of the Armed Forces weekend.
Members of the public will be invited to Normandy Barracks on Saturday 1 July 2017 to see behind the scenes of the world's largest military driving school.
Part of the Armed Forces weekend the special event will be organised by SSAFA East Yorkshire in conjunction with the Defence School of Transport.
Vice Chairman of SSAFA East Yorkshire David Elvidge said;
"The event this year is focused on celebrating 80 years of military history with the first operational Squadron at Leconfield flying from 1937."
"It's also 40 years since the military driving school was formed so joining together with Leconfield to mark this occasion seemed like a great way to showcase the area's links with the military."
Organisers say the event will be a commemorative occasion that will provide the public with the opportunity to show support for the men and women who make up the Armed Forces community.
On Sunday 2 July, military staff from the Defence School of Transport will march through the town of Beverley after attending a service of Thanksgiving in Beverley Minster.
The day will conclude with a concert in Beverley's Saturday Market featuring the Waddington Military Wives Choir.
Mr. Elvidge added;
"With City of Culture on our doorstep, we knew we had to do something special."
"We hope over the weekend to put on something for everyone, vehicle and equipment displays, marching troops and music including an appearance by The Waddington Military Wives Choir."
Other attractions planned for the event include a display of vehicle's ranging from WW2 to the present day, an Air-Raid Warden, giving an account of a WW2 scenario based around the City of Hull, a tug-of-war competition and lots of live entertainment.