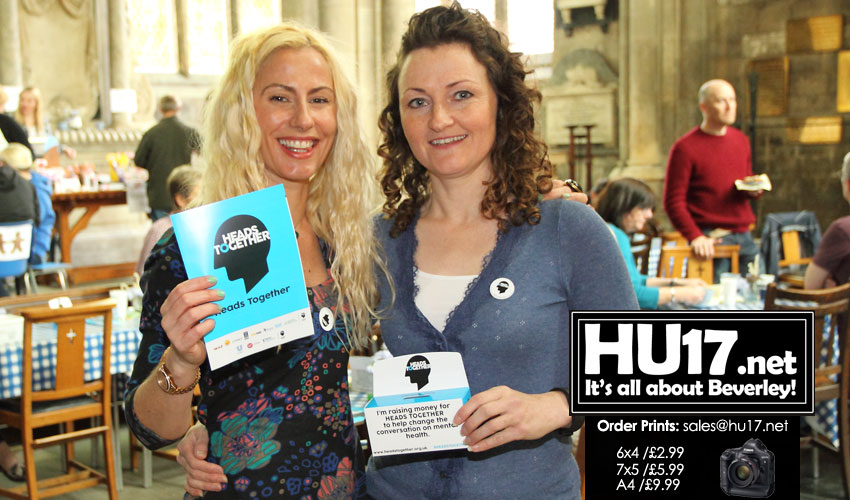 A coffee morning organised by local runner Lucy Stamford at St Mary's Church in Beverley has raised over £1000 for the charity Heads Together.
Lucy who recently completed the London Marathon, raising funds for the charity held the coffee morning to help boost the overall amount for Heads Together.
Commenting on the coffee morning she said;
"A place was given to me by Virgin Money to raise money for Heads Together, which was their official charity. I was worried I wouldn't make enough money as I only knew I had the place in early February."
Heads Together is a charity has the support of The Duke and Duchess of Cambridge and Prince Harry and deals with the issues surrounding mental health.
Lucy said;
"Mental health issues are widespread and everyone knows a colleague, friend or family member affected so I really believe in the idea of trying to remove stigma and opening up conversations."
"In all the event raised £1,126.44, which was pretty amazing and this is to add to £1,734 which I raised by running the London Marathon. I am absolutely delighted with the coffee morning result and the overall amount."
"I want to thank absolutely everyone who either baked, donated raffle prizes, helped on the day it came to eat cake."
"The support was overwhelming, and I am grateful to every single person because these things cannot happen on their own."
Throughout the morning a steady stream of people, which following a Facebook appeal by Lucy saw around 30 people bake and donate cakes for everyone who went to enjoy.
This was the second-time Lucy has held an event like this at St Mary's. The first one was held to raise money to help fix a window that was broken after a bottle was thrown at it.