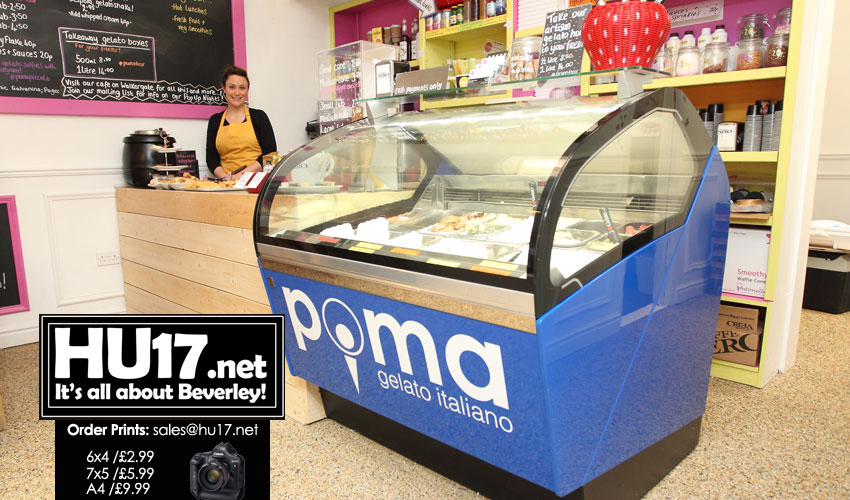 Since Beverley got its own out of town multi million pound retail park it would be easy to forget the things that actually make Beverley a unique and attractive place to visitors.
St Mary's Court, located in the stunning North Bar Within is one of those places and remains the only location that offers an indoor shopping experience in the historic town.
Now fully occupied with 10 independent businesses, this hidden gem is starting to thrive as small businesses build ties with one another.
Jessica Poma, who runs Poma Piccalo said;
"Things have really taken a turn for the better since all the units were all taken. There is a real community feel here between all of us who are trading which is making it a great place to be."
As Jessica took me round to meet the other businesses it became clear they have formed a bond with one another and that energy is rubbing off giving St Mary's Court its own unique energy.
She said;
"This is what Beverley is really about. When people visit a town they want to see things they do not find on every high street throughout the country."
"In St Mary's Court there is a lot of diversity. We have food and drink fashion, hair and beauty, home interiors, arts and crafts all run by small local independent traders."
"We have a few tables and chairs out too and we are finding people just like to sit in St Mary's Court and have a coffee, it really is a lovely environment to be in."
"What we need to do now is remind people we are here and that now St Mary's Court is full it really is worth a visiting."
"Whether you are looking for a nice gift, a card, something to wear for a night out or even an ice cream, you can get all of that right here in the heart of Beverley at St Mary's Court."
Off The Cuff, the new an affordable way to sell your watch from Swap Watch,From Fashion watches,Retro watches,Collectable,luxury and vintage watches,let us help you sell it. Click On Image to start selling.