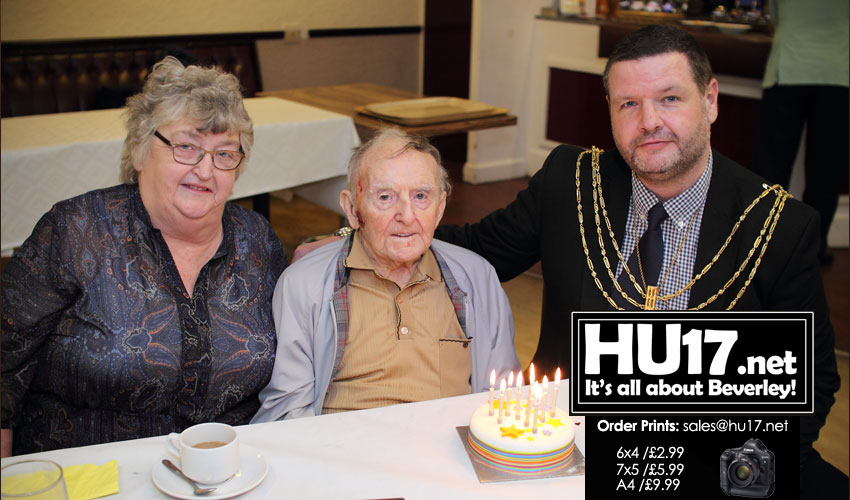 Beverley Town Council hosted special meal for the elderly and vulnerable people from the local community.
Around 80 guests were treated to a meal and live entertainment at Armstrongs Social Club in Beverley.
An ongoing tradition, the town council pay for the day and invite guests from local care homes, social groups and also from Millers Day Centre.
For one guest, Mac McCallie, the day had an extra special meaning as he was presented with a cake to mark his 100th birthday.
Mr. McCallie who came to live in Beverley in 1941 and was a nurse, serving directly under the matron spent time with the Mayor of Beverley, Cllr Robert Begnett.
Members of Beverley Town Council and other volunteers spent the afternoon serving and taking care of their guests who wrapped up the day with a couple of games of bingo.