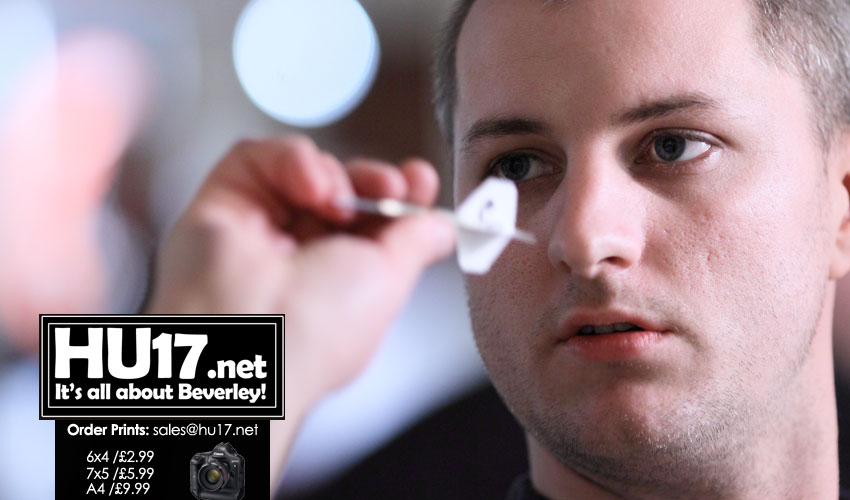 The Winmau World Masters darts championship is returning to Bridlington Spa this September featuring some of the world's top darts players.
Taking place between Monday 25 September and Thursday 28 September, the tournament is scheduled to follow immediately after the British Darts Organisation Open Championship; meaning an extended stay in the town for players and spectators.
The four-day programme starts with the Winmau World Masters Qualifying on the Monday followed by stage matches on Tuesday and Wednesday culminating in the World Pro Qualifying on Thursday.
Ian Flack, Sales and marketing director at Winmau, said, "We couldn't be happier with our return to Bridlington. The Spa is a truly iconic venue and the atmosphere is always very special. This year is the 44th staging of the oldest major darts tournament on the planet and we've no doubt it will provide some scintillating darts from the best in the BDO, WDF and WDDA/BDDA system."
Sue Williams, chair of the BDO, said, "The board are pleased to be returning to Bridlington Spa for the 44th Winmau World Masters. We are hoping for a record entry from around the globe as many players will already be attending the British Classic and British Open in Bridlington earlier the same week."
Running since 1974, Winmau World Masters is one of the most prestigious of all professional darts tournaments. Its name originates from the dart board manufacturer Winmau; who have sponsored the tournament for over 40 years.
Andrew Aldis, general manager of Bridlington Spa, said;
"Bringing Winmau back to Bridlington has been the top ask when speaking to local accommodation providers in recent years and I'm delighted that we have been able to deliver. We have pledged our support to the event organisers and I am delighted that both the Bridlington Tourism Association and EY Events have stepped up to offer their assistance too."
Bob Hillery, president of the Bridlington Tourism Association said, "Bridlington Tourism Association are extremely happy to be sponsoring Winmau and are so pleased that Bridlington Spa and EY Events have brought it back to the town.
"It was always an excellent event for the town as a whole; for shops, restaurants, pubs and accommodation providers so it's great to see it come back."
Councillor Richard Burton, portfolio holder for Civic Wellbeing and Culture at East Riding of Yorkshire Council, said, "It's fantastic to be welcoming Winmau back to Bridlington. It's a superb event which delivers key benefits for the town's hotels, guesthouses and other tourism businesses; all vital components of the town's economy."
Information about tickets will be available from Bridlington Spa's website soon or from the box office on 01262 678258
Off The Cuff, the new an affordable way to sell your watch from Swap Watch,From Fashion watches,Retro watches,Collectable,luxury and vintage watches,let us help you sell it. Click On Image to start selling.