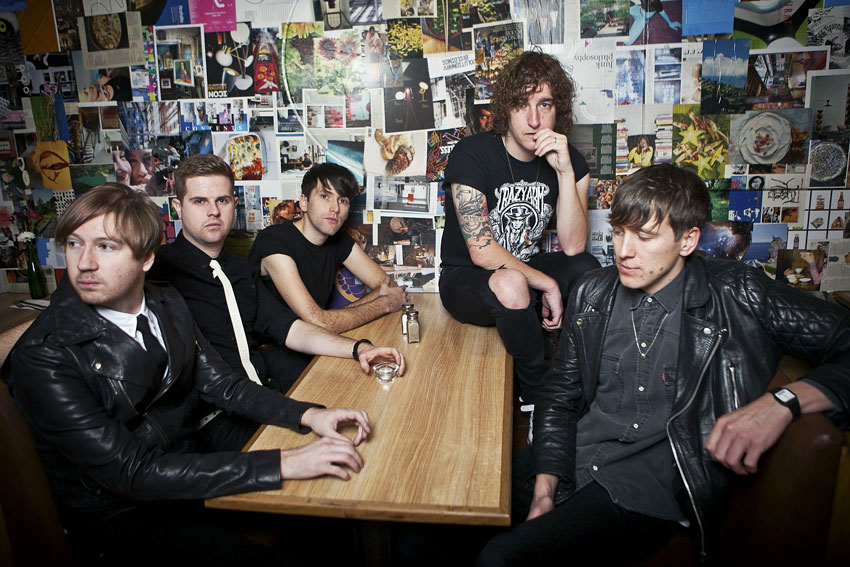 Another name has been added to the line-up for the two-day Tidal Waves Beach Music Festival in Bridlington in June: indie rock band The Pigeon Detectives from Leeds will be performing at the event at South Cliff beach, on Saturday 10 June.
Formed way back in 2002, the platinum-selling band released their fifth studio album, 'Broken Glances' in February of this year.
The Pigeon Detectives are Matt Bowman on lead vocals, Oliver Main and Ryan Wilson on guitars, Dave Best on bass, and Jimmi Naylor on drums.
The band enjoyed a meteoric rise, starting in Leeds, where they signed with local label 'Dance to the Radio'. Their first record 'Wait for Me' went on to achieve sales of half a million. They announced their return in autumn 2016 with a new single and a sold-out UK tour, and have also just completed a European Tour.
Kirsty Dingle, facility manager for Foreshores, and festival director, said:
"I am delighted that we have been able to add yet another big name to the line-up for the Saturday at Tidal Waves. The Pigeon Detectives complete this superb line-up : we now have no fewer than five well-known artists, and a wide range of local music as well!"
Tickets are now available for the full weekend priced at £50 for adults, or £30 for children. For the Friday night only, tickets cost £16. For the Saturday only, the adult ticket is £39. There is also a child ticket available for the Saturday only, priced at £20.
There will also be a platform for wheelchair users (restricted to 30 plus one carer/friend).
Tickets can be booked via bridspa.com, or the Bridlington Spa box office on 01262 678258, and in person.