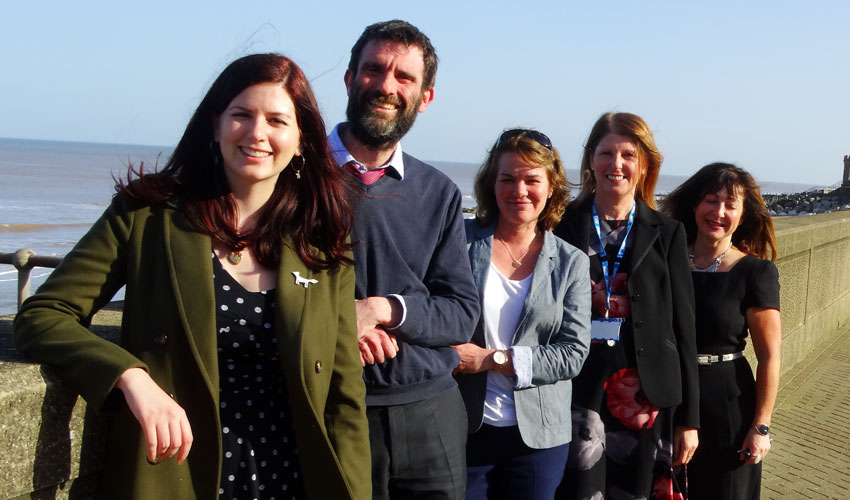 On Wednesday the 15 March 2017, the National Better Care team visited the East Riding of Yorkshire as part of their local learning programme to look at the work being undertaken as part of the Better Care Fund (BCF) programme.
Delivered through a partnership between the NHS, Local Government, Health and social care providers and the Voluntary/Community Sector, the BCF programme aims to improve the lives of some of the most vulnerable people in our society.
By placing people at the centre of their care and support, and providing them with 'wraparound' fully integrated health and social care, people have an improved experience and a better quality of life.
The National Team visited a number of initiatives including the Education Project at Withernsea High School where children and young people are encouraged to make positive lifestyle changes and expand their career aspirations to help improve their overall health and wellbeing.
The team also learnt about the community navigator project at South Holderness Medical Practice where social prescribing techniques are used to encourage people to increase their social contact in the community to help reduce social isolation. The National team also visited the Men in Sheds project where like-minded people gather to socialise, share skills and learn new ones. The final stop on the tour was a visit to KCOM to learn about the Bridlington EASYcare project where patients over 75 are invited to have a free health and wellbeing review to identify any issues that may affect their health and wellbeing, such as loneliness or poor quality housing.
John Skidmore – East Riding of Yorkshire Council said: "Over the coming months the National Team will be working with us to promote the work we are doing here in the East Riding of Yorkshire so that other areas across the Country can learn from the projects we have developed as part of our wider integration agenda".
Jane Hawkard, Chief Officer, East Riding of Yorkshire Clinical Commissioning Group said:
"Withernsea has high levels of deprivation and isolation leading to health imbalances. This visit was a good opportunity to demonstrate how we are working in partnership to address these challenges to help educate and empower people to live healthy and independent lives."
The Better Care National team said:
"We visited Withernsea to learn more about East Riding of Yorkshire's Better Care Fund plans. It was a great opportunity to see the impact schemes are having on the ground. We were particularly impressed by the strong organisational partnership and the enthusiasm demonstrated by those involved".