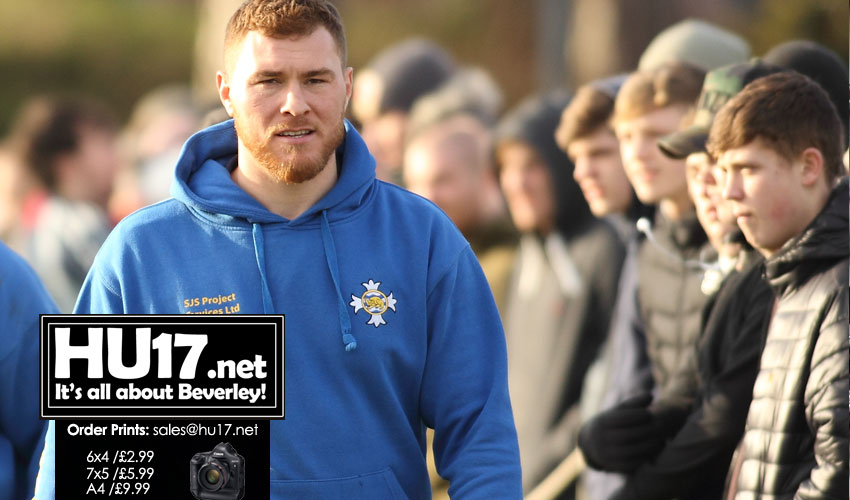 The blue and golds were left feeling a little deflated last Saturday afternoon. The coaching staff had worked very hard during the week to get a double header organised at the Beverley Leisure Centre.
Beverley 'A' were to face Myton 'A' at 12.30pm and the main event was to be Beverley v Doncaster Toll Bar in the 40/20 cup.
Club officials were looking forward to a feast of rugby. However it was not to be. Doncaster Toll Bar contacted the club on Friday afternoon to concede the tie claiming that they were unable to raise a side.
Whilst not going into specific reasons, it is understood that Toll Bar do draw their players from other local sides that compete in the Winter based Pennine League which is still in the final few weeks of it's season and some of them may not have yet returned.
It is probably an example of how the BARLA winter season conflicts with the RFL March to October season when the two overlap.
This Saturday Beverley are away to Heworth in their next 40/20 cup game. With the Doncaster Toll Bar game to be awarded as a 24-0, Beverley will realistically have to defeat Heworth by a big margin to make the top four and therefore be in the semi-finals. Kick off is 2.30pm at Elmpark Way.
Thankfully there was some rugby to be had as the 'A' team game went ahead as planned and it proved to be a very useful first outing for Beverley's second string. In the end they were very well beaten by a very pacy Myton 'A' who will compete in the NCL alliance by 52-12.
However it was good to see a number of old faces back to the club who have drifted away with opportunities in the first team limited. Will Mail, Harry Bulleyment, Lee Falcus and Daryl Gregory(a try scorer) were all notable returners.
The club will return the favour and visit Myton 'A' later next month. The club anticipate the 'A' team fixtures to be published shortly as the Entry League begins in May.
Meanwhile the Yorkshire Premier League fixtures have been published:
April
1st East Hull (away)
8th Blank
15th 40/20 semi-final or Nottingham (away)
22nd Bentley (away)
29th Doncaster Toll Bar (home)
May
6th Blank
13th Batley Boys (home)
20th North Hull Knights (away)
27th 40/20 cup final or Nottingham (away)
June
3rd Sharlston Rovers (home)
10th Queensbury (home)
17th Batley Boys (away)
24th North Hull Knights (home)
July
1st Bentley (home)
8th Siddal Academy (away)
15th Siddal Academy (home)
22nd Blank
29th Nottingham (home)
August
5th Blank
12th Queensbury (away)
19th Sharlston Rovers (away)
26th Challenge cup final weekend.
September
2nd East Hull (home)
9th Doncaster Toll Bar (away)
16th Top four play-off semi final
23rd Top four final.