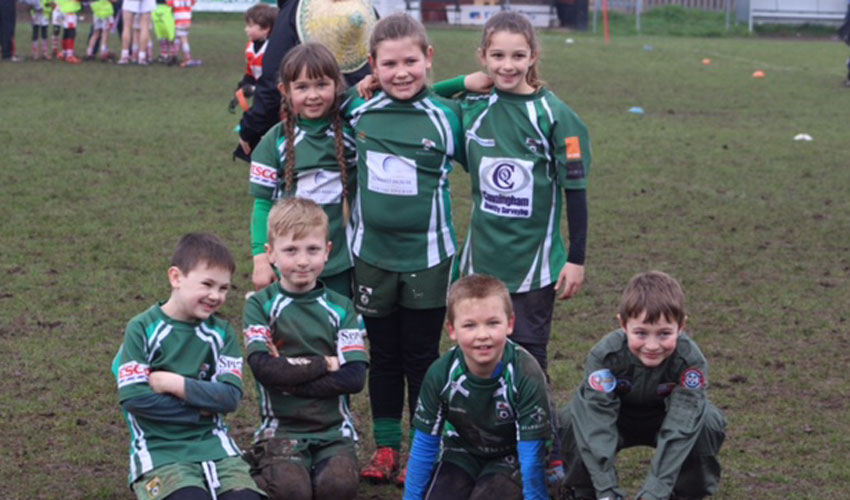 The under 8s played away at Hullensians on March 12th in very muddy conditions but that did not dampen the enthusiasm of all in attendance.
Five matches were played against Wetherby, Hullensians, and Withernsea. The first match against Withersea saw great team work and organisation with the team using available space to score many tries.
In the second match was played against an organised Wetherby side. Nonetheless, Beverley gave a great account of themselves with quality runs and passes.
Matches three, four and five were more scrappy with the team being reminded about staying on side and using their space better.
Work to be done to help the team develop but great progress has been made during the season. As usual the team gave 100% and finished the morning with smiles on their faces and yes, there was a bear on the pitch!