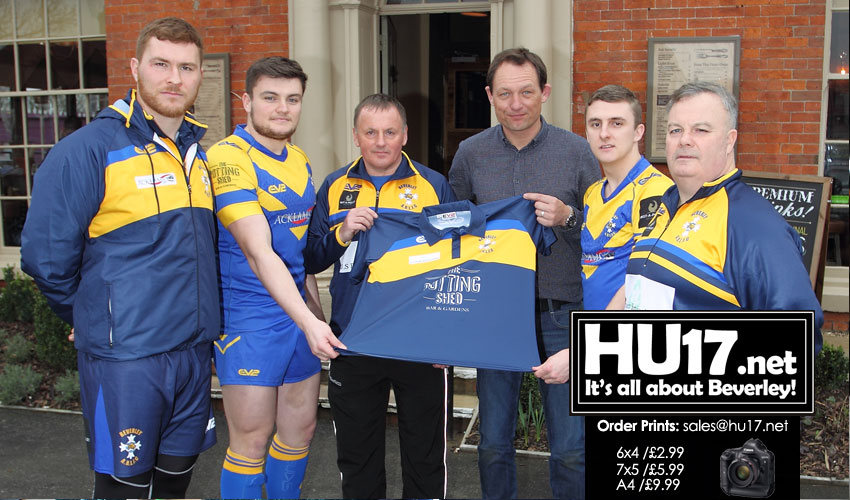 Beverley ARLC showed off their new kit ahead of their 40/20 cup clash with the Hull Knights.
Before the game squad members and the management team presented Matthew Bordewijk, manager of The Potting Shed, with a gift following their sponsorship.
The Potting Shed were one of a number of sponsors who have helped the club by funding the training equipment and tops.
Coach Pat Howdle said;
"On behalf of the club I would like to thank Beverley Town Council for providing a new strip and also to Acklams Coaches, SJS Project Services, Players Cars, The Potting Shed, Walkers of Beverley and Wot-A-Pullet who have all kindly supported the club."
Later it he season the club are hoping to hold a hospitality day at The Potting Shed to show their appreciation for financial support they have received this season.