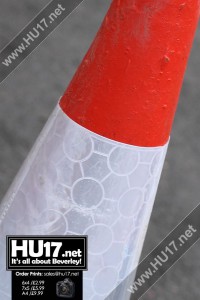 East Riding of Yorkshire Council has announced that is it to carry out emergency repairs to the carriageway on the B1230 Keldgate Road (the road from Walkington to Beverley) near the cattle grid on the Westwood from Monday 20 to Wednesday 22 March, 2017.
An East Riding of Yorkshire Council spokesperson said:
"We apologise for any inconvenience caused by this complete closure of the road, but the closure is necessary to allow us to investigate subsidence on this stretch of road, and then to carry out repairs as appropriate."
The works will be carried out between 09.30 and 15.30 on all three days, and the road will be completely closed between those times. Traffic will be diverted via Bentley and the A164.
The road closure will be set up immediately to the east of Imerys Mineral Works and to the west of the golf club, so as to maintain access to both. Access for pedestrians and cyclists past the works will be maintained at all times, and access for emergency services will also be maintained at all times.