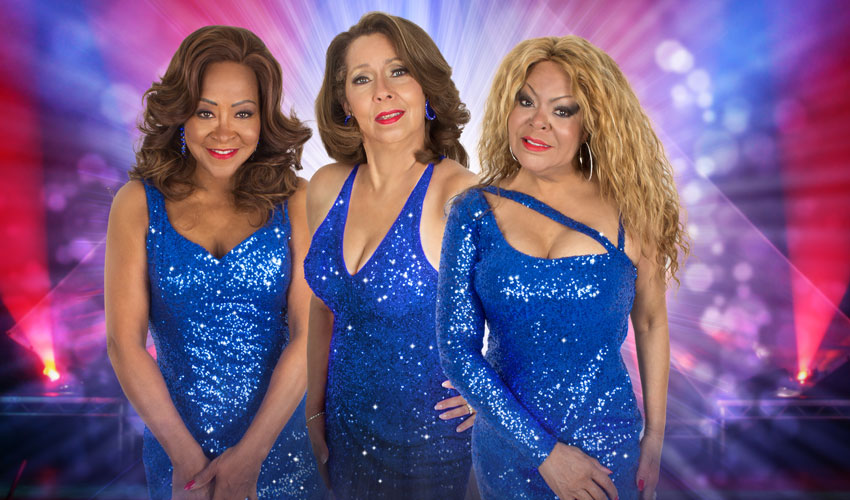 When you hear the name, The Three Degrees, you immediately think of their most famous song, "When Will I See You Again", and the vision of three beautiful women, perfectly coordinated in both their dance routines and vocal harmonies.
The Three Degrees are an all ladies vocal group from Philadelphia that formed in 1963. They began releasing singles in the mid-1960s and scored hits in the 70s with "TSOP (The Sound of Philadelphia)," "When Will I See You Again," "Maybe" and "I Do Take You." "When Will I See You Again" was a major hit record throughout the world, topping the charts in the U.S.A., the U.K., Japan and most European countries, earning the trio every conceivable accolade at the time — not to mention enough Gold records to make Fort Knox a little envious!
We can exclusively reveal that The Three Degrees will be performing live at the Mercure Grange Park Hotel in Willerby on Saturday 14th October 2017 from 7pm.
On the evening you can expect an amazing night of fun and entertainment as we take you off to the bright lights of Las Vegas where you can try your luck on the tables, enjoy a wonderful 3 course dinner whilst dancing the night away.
CASE is a Hull based charity which provides support to children, young people and adults with mild to moderate learning disabilities who may also have associated physical, sensory and mental disabilities.
CASE trainees are given help and support to receive a range of qualifications, training and personal social development underpinned by extensive welfare support which extends to their families and carers.
Steve Rusling, Marketing Manager at CASE said;
"We are really excited to be bringing such a world famous group to Hull in support of our charity. Our event is being kindly sponsored by local companies John Roe and Harris, Lacey & Swain."
Tickets include a 3 course meal are £49.95 or a table of 10 £475. Tickets are available by calling 01482 320200 or from the CASE website casetraininghull.co.uk