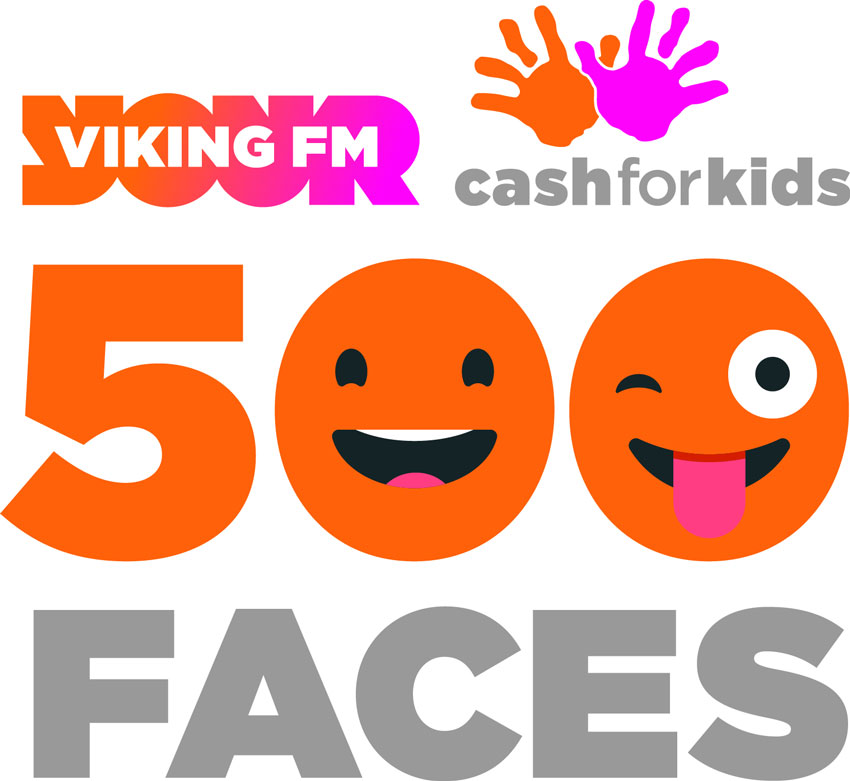 Cash for Kids, in partnership with Motor Depot have launched their new fundraising campaign, 500 faces, bringing the community together in a fresh and engaging fundraising initiative.
The idea is a simple one; it is Cash for Kids mission to find 500 people to raise just £100 across twelve months, with the overall aim of raising £50,000 by the end of the year.
Money raised will support Cash for Kids grant rounds across the year, purchasing life changing equipment, treatment and experiences for sick, disabled and disadvantaged children.
You can register to become one of Cash for Kids 500 faces. You will receive a fundraising pack and online profile. You then have until the end of the year to raise £100…or more if you're up for the challenge.
From sponsored bike rides to bake sales, football tournaments to all you can eat challenges…there are loads of creative ideas that you could do to raise £100.
Cash for Kids want to celebrate individuals across East Yorkshire and Northern Lincolnshire and the commitment to the local communities that we serve. Once you have reached your £100, your profile will turn green, with the top three fundraisers earning a place on our fundraising leader board.
Ashley Moon, of Motor Depot said;
"Motor Depot are immensely proud to be able to support the fantastic work Cash for Kids carry out in the local community and we look forward to helping raise as much as possible for such a worthwhile cause."
£100 is a small ask that could make a massive difference to the lives of local children. Every penny raised from the campaign will stay in East Yorkshire and Northern Lincolnshire, so you can be sure you're helping a child right on your door step.
If you want to become one of Cash for Kids 500 faces, you can register online at www.vikingfm.co.uk faces but be quick…there are only 500 places up for grabs.