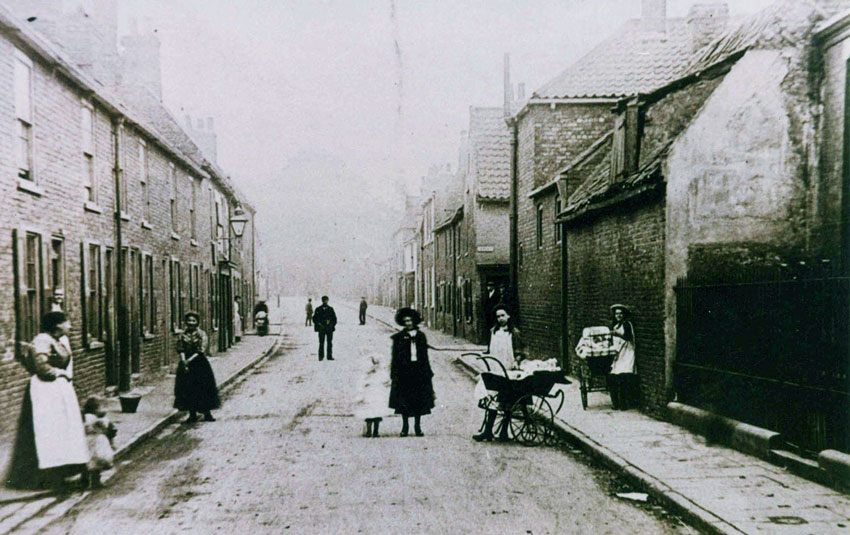 A new exhibition, entitled "Keldgate", opens at the Beverley Guildhall on Friday, 3 March.
Keldgate, the exhibition, looks at the history of this apparently unprepossessing street, which many see simply as a route from A to B, and unlocks some of the more interesting aspects of the street's development and its many fascinating buildings.
In addition, the Guildhall will also be open on Thursday 2 March for National Old Stuff Day.
Fiona Jenkinson, curator of the Beverley Guildhall, said;
"As you drive along Keldgate, the street itself does not appear to have much to catch your interest. How many of us have actually stopped to look at the varied architecture of the current buildings, or consider who lived here in the past?
"In this exhibition we see that it is more than just a thoroughfare; it had a social history all of its own, with plenty of shops, a tannery, a school, a mission hall, a dairy and a whole host of interesting buildings. We hope that people will take this opportunity to explore beneath the surface of the street as it appears today to see how it developed originally and how it has changed over the past 100 years or so."
The day before the exhibition opens, there will be an extra opening of the Guildhall for National Old Stuff Day. This is an opportunity to clear out the attics and cupboards and donate useful stuff to charity shops and interesting stuff to museums!
The Guildhall will be open from 10am to 1pm on Thursday 2 March to have a look at any interesting Beverley-related items that might contribute to Beverley's social history collection.
Located in Register Square, The Guildhall is adjacent to the main post office, is open every Friday from 10am to 4pm and, until 30 April, every Wednesday from 10am to 1pm. From 1 May the Wednesday openings change to 10am-4pm.
Extra opening will be on 2 March is from 10am to 1pm. Admission to the whole building and the exhibition is free at all times. The Keldgate exhibition runs from 3 March to 7 July, 2017.