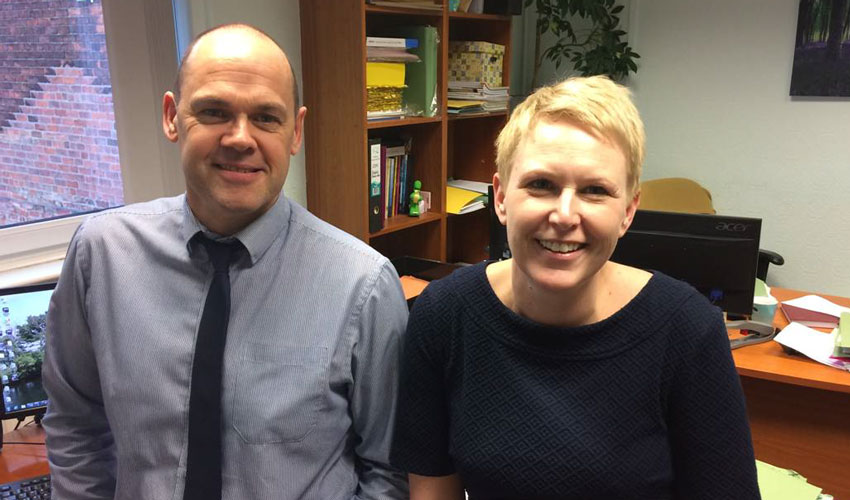 Neil Mudd and Sarah Meanwell in the cbaSadofskys' tax department have each chalked up 20 years' of service with the firm, running the department for Sadofskys prior to the merger with cba Accountants.
cbaSadofskys was established in 2015, bringing together two of East Yorkshire's leading chartered accountancy practices.
Now the firm has offices in both Hull and Beverley, advising a broad range of clients from start-ups to large corporate organisations on accountancy, tax compliance, tax planning, business services and support.
Ricky Field, director of cbaSadofskys says:
"Both Neil and Sarah have been here longer than most of the team. It is a hugely demanding role and they have both continued to look after our clients with great care."
"On behalf of the whole team at cbaSadofskys I would like to thank Neil and Sarah for their dedication to the business, hard work and attitude towards making sure our clients receive the best possible service."
Neil Mudd, Tax Manager at cbaSadofskys says:
"It certainly doesn't feel like 20 years but then time really does fly. There have been many highlights over the years but winning the inaugural pairs' pool tournament against other accountants, solicitors and bankers in 2002 stands out for me, I still have the trophy on my shelf."
"I have always enjoyed the diversity of clients we support and the work involved as two days are very rarely the same in our department."
Sarah Meanwell says:
"I feel the same, time has really flown. I have really enjoyed working here and have great memories of so many colourful characters."