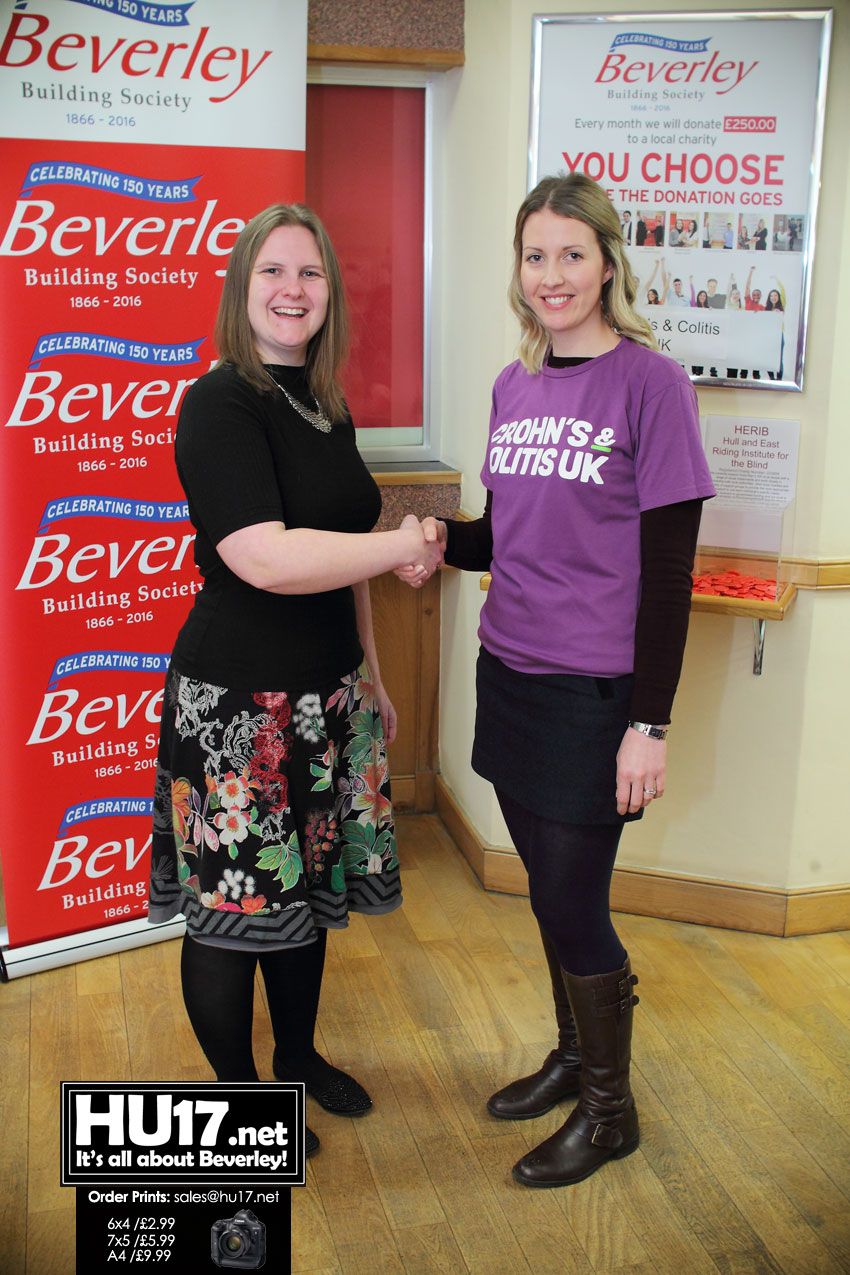 The opening Beverley Building Society charity of the month for 2017 was won by Crohn's & Colitis UK, which has a local group for Hull and East Yorkshire.
Beverley Building Society are donating £250 to the dedicated team in Hull, whose volunteers raise awareness, and funds.
Jen, a Society staff member nominated the charity, with it being one that is close to her heart, which was displayed in branch alongside two other local charities where members vote for the one they would like to receive the donation.
Jen said;
"Crohn's and Colitis UK is a brilliant charity that has helped people close to me, I am proud to work for a business that gives staff and members the opportunity to nominate charities that are highly valued by us"
Beverley Building Society met with the Crohn's and Colitis UK local volunteer, Vicky Hodgkinson, to talk about the charity.
Vicky said;
"'On behalf of Crohn's and Colitis UK – Hull and East Yorkshire Group, I would like to thank the Beverley Building Society for their kind donation."
"This money will allow us to support newly diagnosed patients and their families in the region and raise awareness of the disease. We are currently looking at new initiatives, so would encourage anyone who is interested in getting involved to get in touch via our Facebook page."
Some of the work undertaken by the charity includes;
– Host educational talks given by medical professionals who inform of the latest developments in inflammatory bowel disease (IBD)
– Attend information events to raise awareness about IBD and the role of the Charity with patients and the general public
– Arrange social meet ups in the local area
Off The Cuff, the new an affordable way to sell your watch from Swap Watch,From Fashion watches,Retro watches,Collectable,luxury and vintage watches,let us help you sell it. Click On Image to start selling.