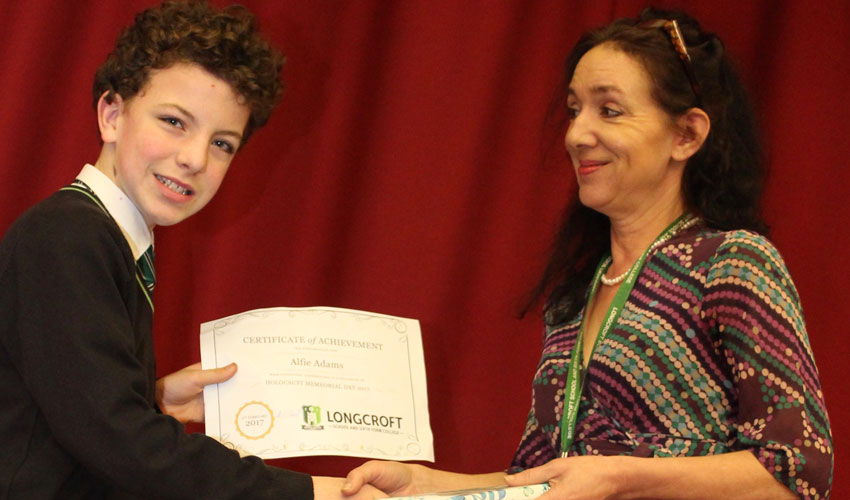 Year 7 student Alfie Adams received a book prize and Certificate of Achievement at a Year 7 Longcroft School Assembly after watching a film about Kristallnacht and Kindertransport.
The film, created by Mr Thurlow with the assistance of Mrs Maher, and Ms Carvill, marked Holocaust Memorial Day.
After watching the screening students were invited to give their responses. Alfie Adams was singled out by his teacher for his eloquence, and empathy skills.
(Alfie is pictured with Ms Carvill, the school librarian)
Off The Cuff, the new an affordable way to sell your watch from Swap Watch,From Fashion watches,Retro watches,Collectable,luxury and vintage watches,let us help you sell it. Click On Image to start selling.