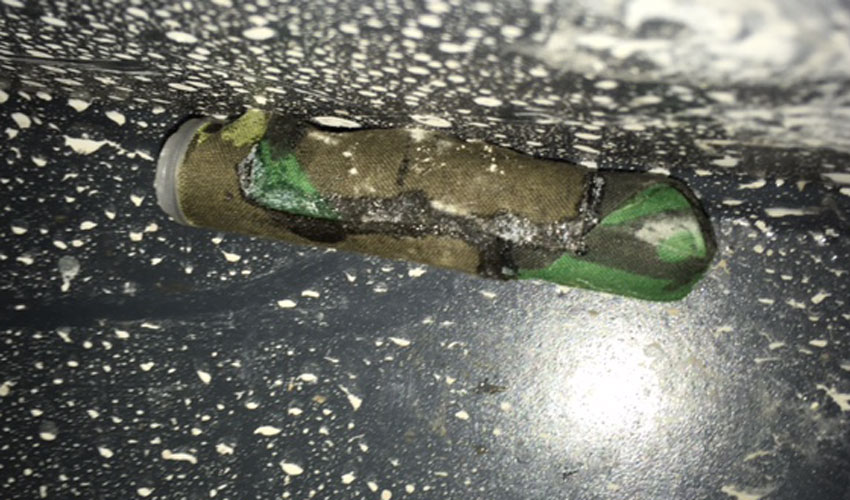 An online treasure hunting game almost sparked a police incident after a man was spotted on CCTV fitting a Geocache device under a bench in Hull city centre.
And while we don't want to spoil anyone's fun, today we're appealing for other players to think about where and how they place their devices in future.
We were called to Whitefriargate by concerned CCTV operators at 5.40am today (Thursday, February 9), where we found a small device covered in camouflage material fastened to the underside of the bench. Luckily, our expert officers quickly identified that the package was a harmless part of the online craze.
The concept of the game is simple. Geocachers leave a container at a location of their choice – often with a small gift or message inside.
They then put the exact co-ordinates of the container on the Geocache website and others use them to go hunting for it using a device fitted with GPS (Global Positioning System) and online clues to track it down.
Chief Inspector Darren Webb said: "If people want to Geocache we don't want to stop them or spoil anyone's fun.
"However, what I would say is that if you're placing the caches, please apply some common sense to where you put them – particularly in urban areas.
"I would suggest anyone who is planning to do to let us know who they are, where and when they are planning to place it, with pictures and a description of the container, so we can ensure there are no issues.
"I would also like to thank the CCTV operators for quickly flagging up the incident to us. Their vigilance ensured we were able to deal with it quickly with minimal disruption to the city centre."