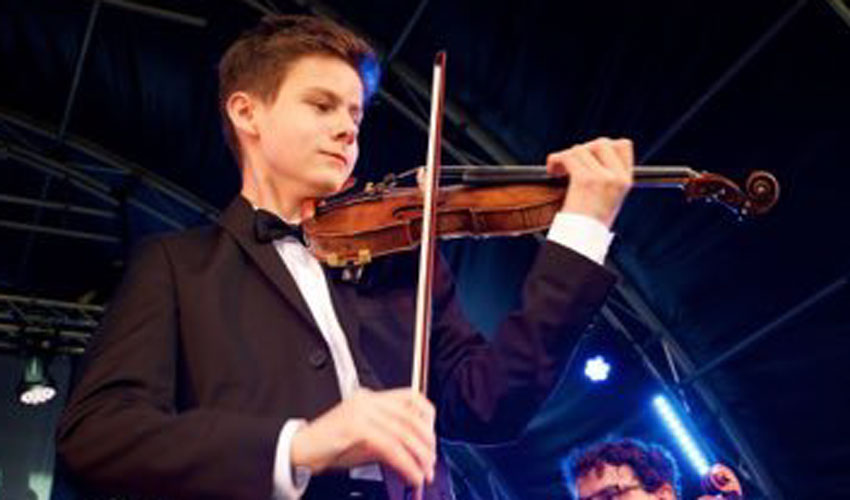 Stage4Beverley is delighted to add to its range of musical genres some light classical music, suitable to ease us gently into the final day of the festival.
With its aim to provide opportunities for the best of local and young musical talent, as well as the international stars, this Sunday morning concert brings both local and youth talent to the fore, prior to the International Gypsy Jazz superstars performing in the afternoon concert.
The Westwood Quartet comprises Ellie Gaynard and Lucy Brewster on violin, Dominic Wright on viola, and Matthew Moore on cello. These four local string players work extensively as freelance musicians across the country, in addition to working as peripatetic teachers.
They each have a passion for nurturing talent in young string players, as well as performing both chamber and orchestral music, and will be playing a selection of light classics.
Joining them for one piece as lead violin, and playing one solo performance will be 15-year-old Harry Kneeshaw who first appeared at the East Riding Theatre in November 2016 as a part of the East Riding Suzuki Violin Group. So inspiring was his playing that he was invited back to perform at this classical concert featuring all local musicians.
Harry joined the National Children's Orchestra at the age of 11 and stayed with them for three years before graduating to the National Youth Orchestra of Great Britain as the youngest member in 2015.
Sunday 19th February – 11.00 – 12.00 noon
Main Auditorium, East Riding Theatre, Lord Roberts Road, Beverley, HU17 9BE
Tickets : £6 and £5
From – www.eastridingtheatre.co.uk 01482 874050