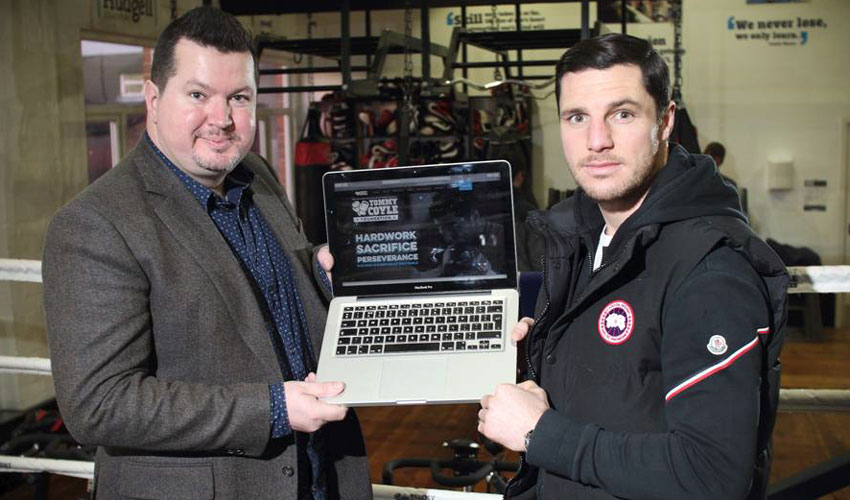 The Tommy Coyle Academy West Hull which specialises in boxing fitness, health and education has been given a free superfast broadband connection from local wireless internet service provider, Quickline Communications.
Quickline Communications who offer super fast broadbrand in Beverley and the surrounding areas contribution now means young people can get online for help with school work, jobs and social interaction while at the gym.
Support from local businesses helps Tommy and his team to provide the best experience, acting as a youth centre and support service. The gym is free to under 17s and a BoxClever programme aims to encourage youngsters to lead healthier lifestyles, with regular exercise and to keep out of trouble.
Steve Jagger is the Managing Director of Quickline said;
"Tommy's work is keeping young people off the streets which is of great value to the local community. We are delighted to help with our service to get visitors online, especially if they don't have internet access at home."
Coyle believes in hard work, sacrifice and perseverance, a strategy that he passes on to all of the youngsters making use of his gyms. The team at Quickline were impressed with this positive influence and wanted to provide a free Internet service to the gym near Hull Royal Infirmar
Tommy Coyle who himself returns to the ring on 25 February 2017 at Hull Arena said;
"We are very grateful to Quickline for their kind contribution. Internet opens up many opportunities for the guys that come to the gym, they use the internet all the time, not just for using social media but also to get help with information for jobs and training."
The premises now benefit from the wireless service which doesn't rely on the use of a telephone landline.
Instead a small device is secured to the roof which then transmits a signal from a mast at Hull Royal Infirmary.
The free connection means that savings can be re-invested into the not-for-profit company.