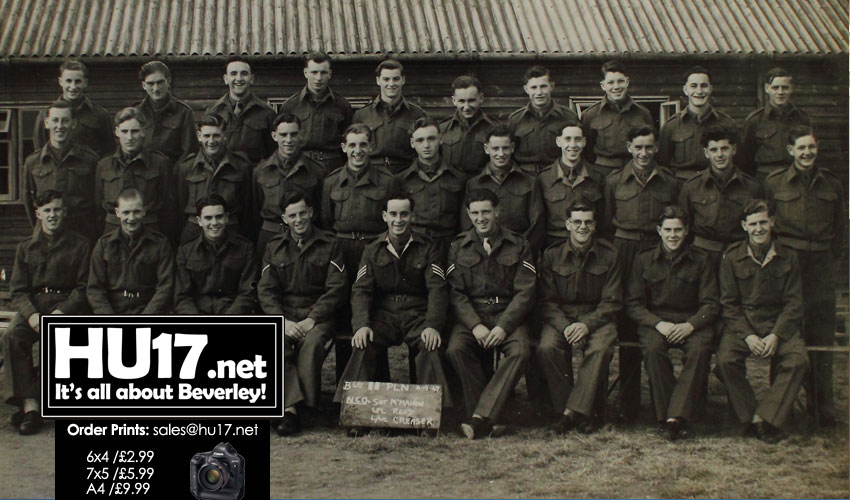 An old photograph dating back to the 1940s has been sent into the HU17.net by Gainsborough resident who hopes it will interesting to someone in Beverley.
The picture that shows an collection of troops in 1947 was discovered after Michael Hill purchased an old frame to put one of his own paintings in when opened revealled the hidden treasure.
On the reverse of the photo there is a selection of names which is thought to be the signatures of the men featured in the image.
Following a major stroke in 2014 Mr. Hill, who is resident in a care home in Lincolnshire took up painting and hopes that its discovery could be interesting to several people in the town.
Mr. Hill said that the frame had an 'awful' picture in it. When he opened the frame up he found the image of the soldiers with a backing slip over it.
Despite some efforts it HU17 have been unable to track anyone down who is in the photograph though with the help of the Beverley Community Museum have learnt a little more about the photographer.
T. Hollingsworth who took the photo had a studio in Beverley located at 18 North Bar Within. His studio has long since gone and is currently occupied by the estate agent RPMS with no known photographs of the photographer in circulation.
With the held of Fiona Jenkinson at the Guildhall, Beverley we were able to source three other photos by the photographer who is thought to have specialised in portrait photography.
The photograph will now be handed to the Beverley Community Museum where it will be made accessible to all and preserved for generations to come and maybe more can be learnt about the photo, where it was taken and who was in it.
Anyone who recognises or can shed any light on the image is urged to get in touch either with HU17.net or the Beverley Community Museum.