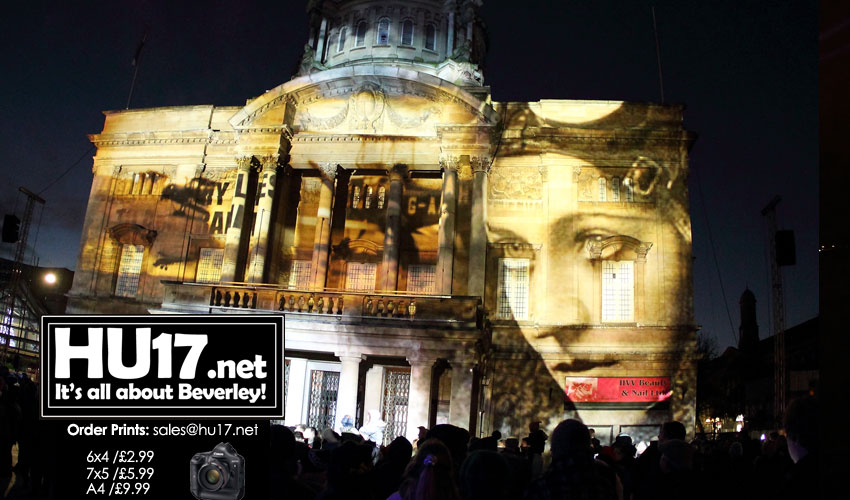 As the competition to find the UK City of Culture for 2021 was announced at Hull's Ferens Art Gallery, Hull City Council urged other local authorities to consider bidding.
The launch of the 2021 competition comes in the same month that Hull kicked off its year as the second UK City of Culture and the city has already seen huge benefits from bidding and hosting the national celebration.
Councillor Daren Hale, Deputy Leader of Hull City Council, said: "Hull is already demonstrating how UK City of Culture can transform the fortunes of a city.
"For Hull, bidding and hosting UK City of Culture is part of a long-term plan to harness our city's wonderful heritage and culture to change perceptions of the city, attract investment and create much-needed jobs for local people.
"Whilst culture and the arts are just one part of the jigsaw, we are already seeing huge benefits. Confidence in the city has never been higher and more than £1 billion of investment is flowing into Hull, creating thousands of new jobs. Visitor numbers are increasing, new businesses are opening in the city centre and the volume of positive media coverage Hull is enjoying in the UK and around the world is staggering.
"From the outset, the Council's priority has been to maximise the opportunities that UK City of Culture can deliver and we are already seeing the benefits. Our initial £3.6m investment has helped the culture company secure a total of £32m to deliver a world-class cultural programme in 2017. Our £100m investment in the city's cultural and visitor infrastructure has attracted a further £160m in investment from the private and public sector and is transforming our city and cultural venues for the benefit of residents and visitors for decades to come.
"Perhaps most important, winning UK City of Culture has generated an enormous sense of local pride among local people and a renewed sense of confidence and self-belief in what the city can achieve. This started during the bidding process and is why I would encourage other councils to consider bidding to be the next UK City of Culture."
Hull marked the start of its UK City of Culture year attracting over 340,000 people to the opening event Made in Hull and the In With A Bang fireworks display over the Humber. Visitors have continued to flock to the city centre following the surprise installation of Blade, a 75m wind turbine blade into Queen Victoria Square. It is estimated that being the UK City of Culture 2017 will attract at least one million additional visitors, delivering a £60million to Hull's economy this year alone.